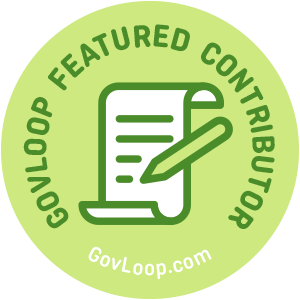 In a previous post I discussed some of the elements of a smart open space strategy. In this post I am discussing geo-enabled enterprises.
Coming from a long career of being involved in geospatial technology I have had a strong belief that when possible you should always choose to geo-enable your enterprise. Below are some ideas on how a geo-enabled enterprise can support a smart technology strategy; in particular for open space and park management.
Enterprise GIS – Your Organization's Geospatial Hub
At Midpen, we are currently finished building out our enterprise GIS. There are many different flavors of enterprise GIS. Our team has about 50 years of collective knowledge using the ESRI platform so we have chosen to move forward using this platform. There are plenty of other options.  Choose which one works best for your organization.  Whatever, solution you choose it needs to serve as a centralized and authoritative source for your organizations geospatial data assets. It also needs to allow for scalable and mobile solutions such as live transactional data management, offline data versioning, and should incorporate some sort of a service architecture/API.
As any good data scientist or analysts knows data is the life blood of any system and if you don't spend the time developing the right data models for your organization you will fall victim to the GIGO model of data capture and subsequently poor data analytics. It is also important while developing your data models to make sure you are developing the data links for joining your geo-spatial data across your other data enterprises within your organization. For example if you want to show project spending on a map by project site it might make sense to be sure your project site locations carry the project ID from your ERP.
Geo-Enable Your Work-Order and Asset Management System
Another area of focus for the near future is in the development of a Work-Order and Asset Management system. While municipalities and other urban park systems have been utilizing these types of systems for many years the use of them in open space management has a lower adoption rate. However, in the case of Midpen we are managing assets over 63,000 acres which includes a variety of different assets to include trails, signage, water systems, culverts, and bridges. Currently the life-cycle of these assets are managed through a variety of homegrown solutions ranging from paper to MS Access DB. As we mover forward we will be developing a comprehensive and geo-enabled set of District assets.
Starting in August, the District will seek the professional support of a consultant to implement and configure a Work Order and Asset Management System that addresses but that is not limited to the following:
Consolidates the District's work order and asset management practices into a single system of record
Improves the life cycle management of infrastructure assets
Increases data access across the agency
Supports mobile data collection and provides work queues to field staff
Garrett Dunwoody is part of the GovLoop Featured Contributor program, where we feature articles by government voices from all across the country (and world!). To see more Featured Contributor posts, click here.