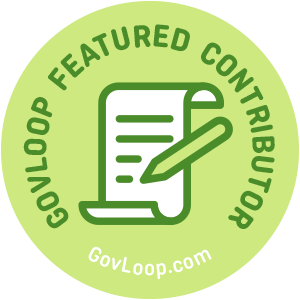 Thursday, May 21st is Global Accessibility Awareness Day (GAAD). GAAD is a time to reflect on the current and future state of digital accessibility and find ways to contribute to building a future where all technology is developed to be accessible.
A Digitally Accessible World
A digitally accessible world is a place where all technology (including hardware, software, applications, etc.) is designed with built-in, customized features enabling users with a broad range of disabilities to individualize their experiences and support their unique needs. It's a world where people with disabilities can access the same information as everyone else on the technologies that exist now — and those we can't yet imagine! 
It's More Important Now Than Ever
With the recent upsurge in digital communication and use of virtual platforms, it's more important than ever for everyone to have reliable access to accessible technology to be successful in their careers and engage in a virtually driven world. For people with disabilities, technologies that don't have built-in accessibility features add additional hurdles that stand in the way of their success.  
So, what does it mean for a technology to be inaccessible? Turn off your computer monitor and start typing. Put in earplugs on a webinar or conference and try to follow the conversation. Zoom in to 400% on your Internet browser, limiting the amount of content you can view on your screen at any one time. Get the picture?  
Inaccessible technologies create barriers to productivity as well as legal concerns, given that the Americans With Disabilities Act requires that digital workspaces be accessible.  According to Jennison Asuncion, co-founder of Global Accessibility Awareness Day, the Web Content Accessibility Guidelines V2.1 developed by the Worldwide Web Consortium (W3C) can act as a guide in creating a digitally accessible workplace.
"The consequence of not using existing industry-recognized accessibility standards (W3C Web Content Accessibility Guidelines V2.1) when designing and developing today's tech, is that we will knowingly be excluding people with disabilities from participating in every aspect of our 'new normal' digital life," Asuncion said. (Learn more about W3C guidelines.) 
Equitable access to technology should be the norm. The virtual workplace should be a place where everyone can operate their desktop and mobile devices; access their files and navigate the web; join and participate in meetings and collaboration spaces, whether in-person or virtual. Everyone should have the tools they need to succeed in the workplace.  There's no better time to call attention to the importance of digital accessibility and how we can lay the foundation for a future where all emerging technology is accessible. How can you help?   
Get Involved!
There are several ways you can participate in and learn more about digital accessibility:
Devin Boyle is a GovLoop Featured Contributor. She is Senior Consultant at Wheelhouse Group supporting the Partnership on Employment & Accessible Technology (PEAT) as Emerging Technology Lead and acting as Adviser to XR Access. An experienced communicator and avid writer, she has authored articles for national, local, and trade publications to advocate for societal change and social inclusion for vulnerable populations. She believes in the benefits of preparation before execution and the personal and professional power of Mindful Self-Compassion practice. She lives with her partner, dog, and one-eyed cat in Arlington, VA. You can follow her on Twitter and read her posts here.