Posts Tagged:

digital accessibility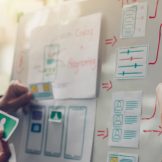 With government's increased prioritization of inclusivity and accessibility, compensating research participants is more important than ever. 
Equitable access to technology should be the norm. There's no better time to call attention to the importance of digital accessibility and how we can lay the foundation for a future where all emerging technology is accessible. How can you help?