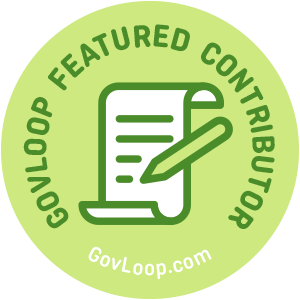 The co-working industry has grown under the microscope for the last ten years, with the ups and downs of the WeWork behemoth-story and the proliferation of the sector's SMEs. This video representation by JLL visually demonstrates the massive growth in "flexible workspace" square footage in the last ten years in the United States.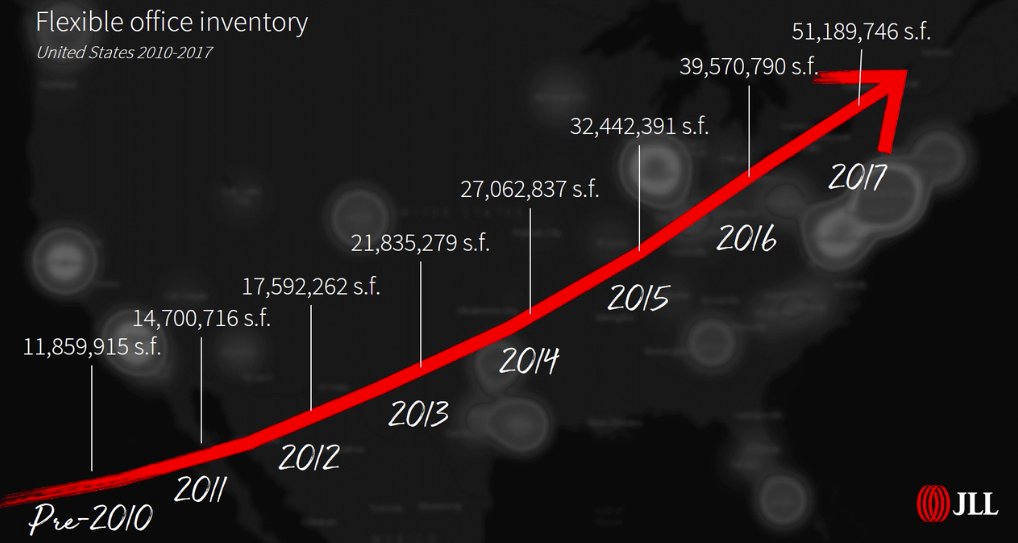 Looking beyond the obvious growth in the urban-service centers of developing countries, the concept has also gained traction as a potential development tools in less obvious communities. The jury is still out as to the business case of having a co-working in a conflict area or a model that specifically targets vulnerable or migrant communities. These are two examples of projects that have inspired these considerations:
Gaza Sky Geeks: A co-working space in Gaza strip that offers educational and employment opportunities.

Education: Coding Academy and Freelance Academy, with theoretical and work-experience included.
Employment: A recruiting arm that works with graduates and alumni of the above academies to find employment in international tech companies.
Community: Also manages the traditional co-working model and organizes incubation competitions and networking events.
Origins: A joint project between Google and Mercy Corps.

Five One Labs: A co-working space in Saluymaniyah that promotes itself as a start-up incubator "that helps refugees and conflict-affected entrepreneurs launch and grow their businesses."

Training: Different incubation programs that focus on financial planning, strategy, and marketing modules customized for each start-up venture.
Mentorship: Pairs entrepreneurs with experts and investors from every industry.
Community: Manages their space "The Lab: Suli" as a traditional co-working space with networking events.
Origins: Operates as a 501(c)3 non-profit organization with support from GIZ (a German development agency).
Last month I wrote an article about how NGOs are looking to shift their DNA into developing more "integration" programs that complement their traditional "humanitarian" philosophy. When brainstorming the potential opportunity for co-working spaces to create positive social impact, there are a few variables that can be considered by social entrepreneurs and NGOs:
Services & Products:

Should a co-working space focus on services, such as Impact Sourcing services and microwork, or should it focus on micro-product manufacturing?
While services offer more scalability, many conflict-regions have textile, ceramic, artisan heavy communities. Both would require different operational structures.

Community Building:

How important should community building be in this ecosystem? What should the work-education-community balance be beyond just have a shared space.
For example, Scheherazade Foundation focuses on using theatre and music to strengthen community bonds and heal.
In this article I wrote, an all-woman women cooperative in Colombia highlights the importance that their "textile-sewing meetings" represented for their refugee workforce – as a safe space for support and health. The coordinators identify this as the key element for their low attrition and high-quality work.

Employment & Education:

What else will the project offer beyond just having a shared co-working space.
Many models seem to offer a hybrid educational and training curriculum that is complimented with hands-on experience. This is especially true in Impact sourcing models where the business operates as a service provider that uses the student cohort as subsidized labor.
The work-study model also seems to strengthen attrition and quality.

Partnerships:

Partnerships in fundraising; for example, Gaza Sky Geeks and Five One Labs.
Partnerships in community management, where NGOs can help in the recruitment, sourcing, and vetting of potential workforce/students…etc.
Partnerships in delivering education in a work-study model.
Partnerships in Demand Generation, such as tech companies for impact sourcing ventures, or retail stores for textile and artisanal projects.

Business Model

To become sustainable, what % of the business should rely on the traditional desk-membership revenue channel?
By creating incubation and educational programs, must there be a variable and performance-based incentive-relationship between the space and the workforce/entrepreneurs to facilitate their continuity and at the same time sustain the business model?

Funding Structure:

Is there potential for cross-capital fundraising? Can a co-working space with a social-impact agenda access grant-funds (conditional or unconditional), private-capital, and perhaps even government in-kind support and subsidies?
Are there structural models where the business can have a non-profit arm and a for-profit arm? This will depend on the mission and structure of the holding.
While there is ample flexibility in the co-working business to accommodate potential social-impact models, it has been difficult to quantitatively prove that this business can strive and scale in these communities. In analyzing some opportunities, I have struggled to see the financial viability of these models, but I am confident that it is possible. Lastly, it has yet to be determined how the COVID-19 experience will/will not change the nature of the co-working ecosystem and whether social-distancing norms will create new frictions for the shared workspace industry.
You may also be interested in past articles and blog entries I wrote: 
Aid Budgeting and Social Impact
Women Entrepreneurs in the Colombian-Venezuelan Border
Impact Sourcing as a Labor Integration Model in Colombia
Enrique Jose Garcia is a GovLoop Featured Contributor. He was born from Cuban parents and was raised in Venezuela until moving to the U.S. to attend university. He has spent most of his career as an entrepreneur in the beverage sector, both in the U.S. and in Cambodia, and most recently started a Master's at the London School of Economics in Public Administration and concentrating his studies on Social Entrepreneurship. He currently spends his time between London and Colombia and writes for a few publications on economics and entrepreneurship in Latin America.