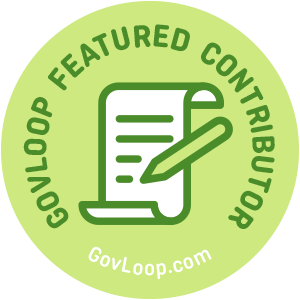 In previous posts, I mentioned both Gamestorming and the Group Decision Making Model as tools to help guide a group through a problem-solving event. In this post, I want to deal with the "how" of creating an event that gets everyone engaged in co-creating a solution.
Meeting Preparation
Before meeting with the group, it is essential that the overall goal is understood and the problem is well-defined. I typically work with the sponsor or lead to craft a concise problem statement and objective for the first meeting. One of the tools that I have found helpful for planning is the 7 P's Framework. Having a clearly defined purpose and outcome for your session will help everyone stay focused during the meeting.
My standard agenda for a kick-off meeting also includes background information about the problem. A team discussion about the history of the problem and problems currently being encountered level sets everyone's understanding of the issues. I often use the Empathy Map as an icebreaker to help the team understand the problem from the customer/stakeholder's vantage point. You can follow this exercise with the creation of a history map.  Alternatively, the group leader can prepare a presentation on the history of the problem.
Generating Discussion
Igniting the group's engagement in discussing the problem is a great way to get them into the divergent zone. The divergent zone is where the magic of sharing and collaboration begins. Several tools that support this kind of thinking are an affinity map or post up exercise. The critical point to remember when conducting any of these brainstorming exercises is getting everyone in the room involved – without exception. Make sure that a discussion is facilitated after each exercise so that everyone in the room can add their perspectives and insights.
The exercises up until this point should generate discussion. The group is sharing and learning together.  This opens them up to explore the problem at a deeper level. If you created a lot of content during the affinity map or post up exercise, you will want to begin narrowing the scope of discussion. Dot-voting is a great way to get consensus on what the group believes are the significant issues. Once everyone has agreed to the top issues or ideas, you can start exploring more in-depth. Be sure to keep a record of the issues not selected. Posting them up on a "parking lot" will keep them visible so that everyone stays aware of the topics no longer under discussion.
Exploring the Problem
Typically, it is during this time that opposing views emerge. It is time to shift the group's focus on analysis and exploration. Many tools can help group members think and see from different perspectives. At this point, it is helpful to use breakout groups to "divide and conquer." A few tools that I have seen work well are:
If you are using breakout groups, make sure you allow time for report outs from each of the groups back to the entire group. Each of the exercises will take anywhere from 15 to 90 minutes to complete. I like to include frequent breaks. This kind of thinking can be mentally exhausting. I have seen this work best when scheduled during a single meeting which can last anywhere from four hours to a full day depending on how many games you select and how much discussion time you allow. I recommend a generous allowance for discussion after each exercise.
In my next post, I want to walk you through helping your group take what they have learned from these activities and craft it into a sustainable agreement and path forward.
What techniques have you used to help your team or stakeholder group generate ideas and explore issues?
Rebecca Mott is a GovLoop Featured Contributor. She is a self-proclaimed change agent and continuous improvement leader with over 20 years of utility industry experience leading technical teams to solve problems. She currently coaches leaders and teams to apply Lean Six Sigma methodologies and engage by focusing on the power of "we."