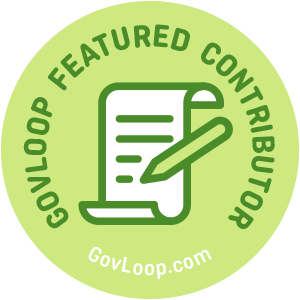 Government employees – like those in the private sector – are expecting greater access to information and services, including their employment records and forms. They expect immediate, easy access. In fact, new research on how generations interact with government highlights the importance of useable government software: All generations noted that "clear, easy-to-use technology" was the No. 1 way to improve online interactions for all areas of office engagement for constituents and staff.
Government HR professionals need to respond to these expectations while struggling with tight budgets, minimal staff, and the challenges of enabling employees to work remotely.
To meet these challenges, the public sector is taking advantage of employee self-service software (ESS) and digital payroll solutions. ESS uses a portal to connect to an organization's HR systems. Applicants, employees, and managers use this portal to access, update, and review information such as payroll details, emergency contacts, benefit selections, time-off requests/approvals, timesheets, and much more.
Modern software can transform HR in the following ways:
1. Eliminating paper workflows and reducing time-consuming, redundant data entry

A large part of HR department work has been asking employees for information via paper forms, then entering data from the returned forms into the department's database. Whether updating employee emergency contact information, benefits enrollment, or tax withholding, processing paper forms requires significant time. Interpreting handwritten responses increases the chance of errors. An ESS solution lets employees enter their personal data and take action on tasks within the system, increasing accuracy, reducing timelines, and freeing up burdened HR staff for higher-priority work.
2. Empowering employees to access and update their employment records
Granting employees secure access to their personnel data through an ESS portal lets employees maintain their information, ensuring accuracy. Employees with direct control over updating their records can easily monitor and maintain personal and employment information, including paid time off, accrual requests, pay history, benefits selections, job openings, performance evaluations, announcements, and more. ESS can also let employees access interactive "what-if" paycheck scenarios, allowing them to instantly see how tax withholding or retirement contributions impact their take-home pay. It all adds up to more timely access to accurate information and less time that HR spends answering queries.
3. Simplifying hiring and onboarding
From application to separation, ESS systems efficiently collect and retain employee information such as demographics, certifications and education. The retention of this data is managed via a single touchpoint in the system, eliminating the need for multiple entries in different software systems through the course of an employee's career with the organization.
The application process is the first glimpse a potential employee gets of an employer. A well-designed, intuitive ESS portal provides a positive first experience. It allows access to the application process, so applicants can see where their application stands, eliminating the need for contacting the hiring manager or HR. An ESS solution also simplifies onboarding with checklists and the digital capture of documents, which can be attached to employee records and maintained through a content management system.
4. Enabling remote work
The ability to complete employee forms electronically is essential to the viability of a dispersed, remote workforce. The elimination of paper-based workflows will be increasingly important in the future. Gartner analysis forecasts that 41% of employees will continue to work remotely at least some of the time after the COVID-19 pandemic, compared to 30% pre-pandemic. From submitting digital timesheets to getting electronic managerial approvals, a modern ESS and payroll management system eliminates paper forms, making remote operations possible. ESS also saves money on printed forms and receipts.
Examples in Practice
Transitioning to employee self-service can have a dramatic impact on governments. For example, Frisco, Texas, is using automated HR/financial software to save an estimated 100 hours a year processing performance reviews and merit increases — and it is eliminating another 56 hours of work for calculating back pay.
ESS is also helping governments save on payroll processes. A town in Massachusetts, for example, has reduced check printing costs by 50% by allowing employees to view direct deposit receipts electronically.
The Importance of Integrations
Ideally, ESS and time/attendance management solutions would integrate seamlessly with an organization's ERP system. When the ESS solution is part of a unified ERP suite, users don't need to jump between systems. Interfaces are familiar, increasing ease of use for all employees. Also, being within the same software family avoids costs related to making complex connections between third-party systems, which can be expensive and time-consuming. In an integrated system, financial, payroll, general ledger, and HR systems are unified to maximize efficiency.
Software is helping the public sector decentralize task-driven processes, streamlining operations between HR, managers and employees while freeing up HR staff for higher-priority work. Modern HR software solutions are empowering employees and helping local governments optimize operations.
Meredith Trimble is a former municipal official and Town Council Acting Chair, who focused on strategic planning, annual budgeting and bonded infrastructure projects. Her government experience also includes posts in both federal and state-level executive branch agencies: Associate Editor of the U.S. Federal Election Commission's FEC Record; and Director of Education for the Connecticut Office of State Ethics. In her current role as a Senior Content Specialist with Tyler Technologies, Inc., she writes content to help empower those who serve the public. Her current focus is to help facilitate data-enabled organizations as well as to create connections between governments and those they serve.