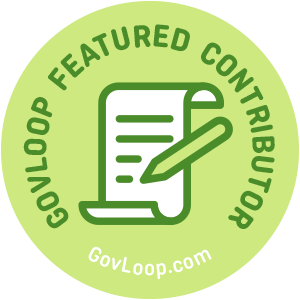 This spring, my husband and I decided to buy our first house. As we work through the process, I'm realizing how buying a house reminds me of leadership skills in the office.
It takes a team: Beyond the obvious inclusion of our realtor and the sellers' realtor, also involved are the inspectors, a contractor (to fix a significant problem one of the inspectors found), the mortgage lenders, our family who will be "volun-told" into helping us move, and others… As with work projects, my husband and I set the process in motion, but we cannot do it alone.
Positivity: We encountered a lot of negatives when finding a house. Of the houses we looked at, some needed more TLC than we can give, some were in neighborhoods that were too far from work, some did not have features we wanted. Then we found a house we like, only to find out it has a significant problem. Then we discovered that the problem is costly to fix, and finding that out was delayed due to the stay-at-home order here… Keeping positive and moving forward has been difficult but a valuable skill.
Communication skills: Given the number of people involved and the number of things that must happen, clear and consistent communication is crucial. That said, sometimes it's important for communication to not happen, such as between my husband and me and the sellers – we entrust that to our respective realtors. The choice to not communicate could be valuable in the office – is there something better addressed after a meeting instead of during it?
Buying a house has shown me that leadership skills can be found in unexpected places. Where can you hone your leadership skills outside the office?
Elizabeth Slack is a GovLoop Featured Contributor. She grew up in Maryland, earned BA and MS degrees in the Midwest, and saw more of the world in Peace Corps and AmeriCorps. After working for state government, she landed at Florida State University. Now a Grants Manager in Sponsored Research Administration, Elizabeth is responsible for helping faculty and staff with external funding. Among her proudest achievements is co-creating an award-winning form. During her time off, Elizabeth enjoys spending time outside in sunny Florida with her family.