I want to share an inspiring chapter of my professional journey as an Advisor with the US Department of Health and Human Services (HHS) Office of the Chief Information Officer (OCIO). The OCIO Operations Team recently welcomed a new Executive Director of Operations, Avery Muse, who has invigorated the work environment and ignited a transformative project that has left a lasting impact on the team dynamics and collaboration. As an introduction to his leadership style, he asked his leadership team to read "Team of Teams" by Stanley McChrystal, a book that has now reshaped the team's approach to leadership and teamwork.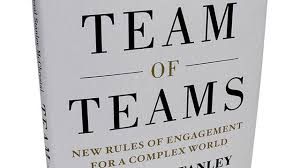 Under Avery's guidance, we embarked on a weekly journey of exploration and self-improvement. Each week, we would read a chapter from McChrystal's insightful book and then unravel the principles that enabled his Special Operations team to thrive in complex and ever-changing environments. Through thought-provoking discussions led by a different member of the Operations leadership team each week, we identified ways to incorporate these lessons into our own work and strengthen the bond among team members.
The lessons learned from "Team of Teams" were nothing short of illuminating. We realized that the traditional hierarchical structure that once defined our work was no longer sufficient in today's interconnected world. To navigate the complexities of our mission, the team needed to embrace a new paradigm — one that prioritized adaptability, agility, and decentralized decision-making.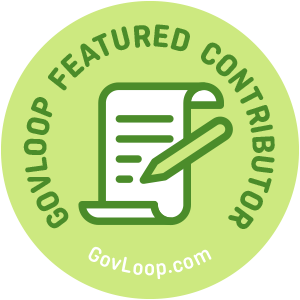 McChrystal's book introduced us to the concept of "shared consciousness," helping us to recognize the need for increased transparency and open communication within the team, as well as with other teams within the HHS organization. This approach allowed us to leverage diverse perspectives and expertise, fostering a collaborative atmosphere where ideas flowed freely and collective problem-solving thrived.
As we progressed through the chapters, we uncovered the significance of empowering every team member to take ownership and contribute their unique skills. We finalized our reading of the book and analyzed our takeaways in a recent leadership retreat. No longer bound by traditional silos, the team began breaking down barriers, actively seeking opportunities for cross-functional collaboration, and encouraging individual initiative. By doing so, we not only enhanced the effectiveness of the team but also embraced a culture of continuous learning and growth.
Energized by the journey through "Team of Teams," Avery and the team saw the immense potential in expanding our collective understanding and implementing these insights on a larger scale. Consequently, the team is now working closely together to bring this newfound knowledge. By leveraging the principles of "Team of Teams," we are confident that the team can lay the foundation for a more cohesive, adaptable, and innovative culture.
As I reflect on this journey, I am filled with a sense of gratitude for the new directions Avery has set in motion. By introducing all of us to "Team of Teams," he has empowered the team to transcend individual roles and embrace a collective sense of purpose. The Operations Team is now infused with newfound energy, camaraderie, and a shared commitment to excellence. I am eager to see the positive ripple effects that will emerge from these collective efforts — a transformative shift that will not only enhance the team's effectiveness but also impact the lives of those we serve through our work at HHS.
---
Todd Hager is Vice President of Strategic Advisory for Macro Solutions, providing leadership in strategy, innovation, modernization, and team enablement. His recent work within HHS began with the COVID response, now working closely with the HHS, ACF, and ARPA-H CIOs to plan for and modernize the infrastructure and teams, while helping to develop agile, "service-forward" orientations within and between teams. He served as the Industry Chair for the ACT-IAC Emerging Technology Community of Interest (COI) and is a 2021 Federal 100 Award winner. He is a certified PMP, a Certified Scrum Master (CSM), ITIL v3 certified, and CMMI v2 certified. Todd is also a volunteer math teacher to adult students getting their GED and also a proud dad.
Top photo by Yan Krukau on pexels.com; other photo by Wall Street Journal