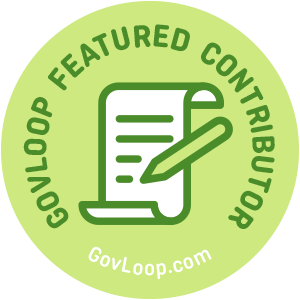 Are you faced with competing priorities at work that challenges your ability to care beyond self? At times, we find ourselves approaching work with the primary attitude of getting through the day. I believe all of us desire a kinder and gentler work place. Some may think the workplace would be better with increased promotion opportunities, better leave policy, frequent breaks, or change in management.
But very seldom do we think of how to improve the workplace through our interactions with colleagues. Here are some ways to do just that.
Colleagues
Let's face it, we well know that we spend a plethora of hours at the workplace with our colleagues. I predict based on those hours, I spend more time with my colleagues than my spouse. Thus, whether we like it or not, our colleagues become a major part of our life. Let's move beyond getting through the day and develop work practices that will help us to experience a better workplace.
Got CARE?
Building a better workplace takes time and effort by all. We can develop a path towards workplace improvement by identifying behavioral practices that every one of us can apply. I believe we can implement CARE in the workplace. CARE is an acronym that represents work practices that can be used. The following practices are simple and may generate a transformation- that we no longer accept getting through the day as the norm.
Connect/Compassion: I get it – most of us want to connect on LinkedIn, Facebook and other sites that allow us to make a virtual connection. But also consider connecting with the colleagues who are physically near us. There are many ways in which we can connect. Here are a few:
Show interest in the work that they do
Seek commonality
Offer to help with a task or a project
Appreciate: Appreciating our co-worker's situation or mindfully walking in their shoes hopefully will allow us to establish empathy.
Let our colleagues know that we understand what they are going through
Acknowledge colleague's work – if you can – and help to make them look better. Each time I prepare to facilitate an employee award and recognition program, a coworker consistently enters the room and chimes in with ideas. She begins helping to make the room look better than I anticipated. She is the kind of co-worker I can appreciate.
Respect: A study on workplace research found that 80% of those polled responded that lack of respect is a serious problem. In addition, 60% believed the problem was getting worse. The study also estimated that the average executive spent 13% of their time mediating employee disputes. Early in my career, I experienced a series of disrespectful situations that resulted in substantial mediation.
Focus on colleagues or subordinate's needs. Remember, listening shows respect
Sprinkle kindness
Apologize when mistakes are made
Engage/Empower: A couple of years ago, I transferred to a new department. A colleague took the time to engage me. She also empowered me to seize opportunities I may not have thought about had she not reached out to me.
Let our colleagues know that we understand what they are going through
Sometimes don't ask – just do.
How do you choose to CARE in the workplace?
June Cox is a GovLoop Featured Contributor. She is a Human Resource Specialist, Human Resource Development (HRD) with a federal agency. She has a masters degree in education and provides employee training and development to federal employees. June is a certified workforce development professional and a member of the National Association of Workforce Development (NAWDP). She has trained and developed hundreds of employees. She values investing in others. You can read her postshere.