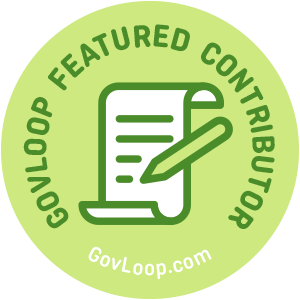 Picture it: Everyone is busy, tons of tasks and projects are in process — and it's flu season. Half of the team is home wishing they weren't sick. The other half of the team is constantly using hand sanitizer and being inundated with extra work.
Not every scenario is this extreme, but something like this does happen to all teams at some point. It makes sense to have a system that will safeguard against these types of situations so that the 'show can go on'.
My team needed a way to balance workloads, plan and track progress on tasks and projects, and provide a mutual understanding as to the next steps for every task and project we are working to deliver. Trello provided us a way to do this and more.
Trello: What is it?
Trello is a cloud-based program that provides an intuitive and streamlined way for you to organize projects and tasks.
According to Trello, "Trello's boards, lists, and cards enable you to organize and prioritize your projects in a fun, flexible, and rewarding way." You can easily learn all about Trello by searching Google or taking a quick look at the Trello Tour.
My team uses one Trello Board that contains multiple lists. These lists represent our Kanban process. Each list contains multiple cards. Every card represents either a task or a project. To find out more about the task or project, you would simply open the card. The functionality of the cards will astound you. There are a ton of options and ways to communicate about a task or project that you can use. Our team member, Shalice Reilly, created a quick instructional video about how our team is using Trello as a kanban. This video will give you plenty of great ideas in setting up a kanban for yourself or for your team.
Kanban Set Up
A Kanban board is a Lean tool. It provides a visual way to monitor the flow of work. Work will pass through columns that have headings. These headings could be as simple as "To do", "Working On" and "Completed". However, you can create a unique Kanban that works for you, or for your team, by deciding what steps in the workflow process are most important. As a team, we agreed upon the headings for our Kanban board. We have had a few iterations, and these are the headings that we currently use:
Parking Lot: This is where cards (tasks or projects) are placed that need to be completed, but we don't currently have the capacity to complete them. By placing items here we make certain that this work doesn't fall off our radar.
Upcoming > 3 Weeks:  This list informs the team of tasks or projects that are coming up soon. We will need to confirm we have capacity for them during standard planning sessions.
Working on < 3 Weeks:  The cards included on this list will either need to be completed or the next milestone is due within a short time frame. Our daily stand-ups center around these items.
Waiting on Feedback (Internal): For cards that we have determined will need to be quality checked within our team, we place them in this list when ready. This signals to the team that a review or quality check needs to be completed.
Waiting on Feedback (External):  Some of our work will need be reviewed by a customer or stakeholder within the organization. By providing our customers or stakeholders a place in our kanban workflow, we ensure that the final service or product we deliver is exactly what the customer expected.
Finalizing From Feedback: This list includes items that are being improved on with the feedback we have received.
Completed!! WOW!:  This list contains all tasks and projects that have been completed. This is a celebration list and we typically leave the cards on this list indefinitely. This allows team members the ability to review it and be amazed at all the work we have accomplished.
Trello: The New Kanban
By using Trello, we have a way to pick up right where others left off and complete the tasks and projects that are in progress. We increased our productivity, balanced our workloads, and now have a one-stop shop that provides an understanding of what the next step is on every task or project. We also have team members that work remotely and travel consistently, so having a cloud-based solution has been ideal. We are ready for the next flu season or any other scenario that may transpire.
Please share any interesting ways your team has come up with to stay organized and on top of tasks and projects in the comments. I am committed to continuous improvement and would love to hear about your solutions.
You may also be interested in, Use a Kanban Board to be More Productive at Work written by Bill Brantley.
Michelle Malloy is a GovLoop Featured Contributor. She has been a devoted Colorado state employee for nearly 13 years. In that time, she had dedicated herself to being the best steward leader possible, ensuring that everyone and everything left in her care are nurtured and developed in order to provide the best value and service to the citizens of the state of Colorado today and into the future. Michelle's expertise lies in strategy, program management, project management, change management, process improvement, facilitation and working with people. Michelle believes that people are the government's #1 asset and the products and services we aim to provide and improve upon would not happen without them. You can read her posts here.