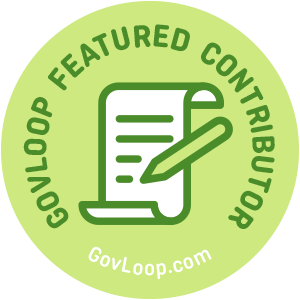 Written in collaboration with David Graham, Chief Innovation Officer, City of Carlsbad and Jemma Greene, Chief Innovation Officer, City of Canning
Cities leaders worldwide are working to solve humanity's greatest challenges, such as unprecedented urbanization, aging infrastructure, climate change and inequality, to ensure that their citizens and future generations prosper.  These ambitious leaders are thinking creatively to keep their communities thriving in the face of rapid economic and technological change.
This level of focus requires cities to plan differently, and we are seeing the rise of the Chief Innovation Officer role in many global cities as a result. Local governments are recognizing that in order to innovate, they need to act upon new ideas, as well as focus on new ways of delivering services. This couldn't come at a better time as cities are embracing Smart Cities initiatives that require embracing a culture of innovation.
Several cities are already rising to the challenge, innovating in ways that are setting a high standard for others. Let's explore both: the City of Carlsbad in the United States and the City of Canning in Australia:
The City of Carlsbad
David Graham, Chief Innovation Officer of the City of Carlsbad believes that the city is unique among cities its size, making it an ideal testing ground for civic innovation and solutions.  Carlsbad has a unique position in the region and in the country, with an opportunity to demonstrate how smaller cities can be nimble, agile and more connected to their residents in solving problems.
The city has been developing a digital toolkit for community engagement that includes online and mobile surveys, social media and web channels, digital marketing and analytics. In an information age that bombards people with content, finding the disengaged and connecting them with the right tools is crucial to gain an understanding of residents and their desires. A public-private partnership, along with innovative procurement models can accelerate solution development by breaking down traditional barriers between the public and private sectors can help accelerate that solution development.
One example is around mobility. The city has a very advanced traffic management system using sensors and centralized management to optimize traffic flows. Four congested corridors have applied machine-learning to create adaptive traffic signal management that adjusts based upon real-time conditions. Ultimately, the entire city will have a dynamic and connected traffic signal system to address this major pain point experienced by both residents and businesses. Just recently, the city joined forces with the local transit agency and regional transportation planning agency to launch an on-demand "last-mile" shuttle system to take people from the local light-rail station to the major job center in the city with virtual stops that are within a five-minute walk of employment. This innovative project will eventually reduce traffic congestion, increase transit ridership, and help the city meet its climate action goals.
The City of Canning, Australia
Jemma Greene, CIO at the City of Canning believes that the role of Chief Innovation Officer is to disrupt traditional ways of thinking and to build the capability of government employees to be innovative. Innovation is about people, focused on building engagement through an inclusive innovation program known as Bounce, supports the city calling on its employees to think boldly and share ideas beyond the limits of traditional local government.
This program includes upskilling government officers in methodologies such as design thinking to solve complex problems and challenges. Design thinking supports creative thinking through a structured process, an approach that the City of Canning has demonstrated will work well in a very procedural driven industry.
By collaborating closely with external partners including academia, business and other government departments, the city has been tackling sustainability and mobility issues. One leading smart city initiative is the Wharf Street Basin that will redefine water retention basins across Australia.  The project started with an idea to literally pull down a fence, the perfect analogy for innovative thinking, and has resulted in the city being awarded a $1million Smart Cities and Suburbs grant from the federal government that will support delivery of this project by mid-2020.
Design thinking has also aided the city and its external partners to further explore how they will use data and technology to avoid inefficiencies in the supply chain to future-proof the logistics journey across industrial areas. Smart fleet management and commercial movement analysis proof of concepts will be developed over the next year to help citizens and businesses understand traffic movements, in addition to helping the city identify associated opportunities for logistics improvement and underutilized roads.
Tapping into the power of residents and getting buy-in from business creates a culture where everyone has a stake in the outcomes. The cities of Carlsbad and Canning have recognized this by seizing the opportunity to find innovative solutions to make their localities more efficient and resilient for years to come. The rest of the world has taken notice.
Franco Amalfi is a GovLoop Featured Contributor. He leads the go to market strategy for smarter government for Oracle Public Sector North America. Franco advises government officials on how to leverage modern cloud-based solutions and emerging technologies to help government organizations deliver personalized government services. In addition to working with customers, Franco authors, publishes white papers and articles on leveraging technology to drive business value for governments. He is also a frequent speaker at government conferences. He is a graduate of McGill University in Montreal, Canada and has completed an Advanced Certificate for Executives in Management, Innovation, and Technology at MIT Sloan School of Management in Cambridge, USA. You can read his posts here.