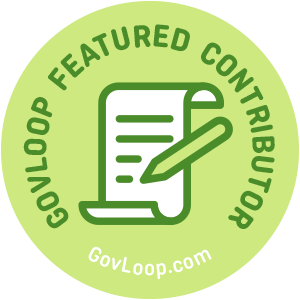 The Internet of Things (IoT) is a popular IT trend that has gained deep traction across the globe in all levels of government and industries. IoT is commonly considered to encompass the billions of physical devices around the world that are connected to the internet, collecting and sharing data. IoT gives organizations the ability to collect, process and analyze vast amounts of invaluable real-time data that can reveal real, actionable intelligence. Like other IT trends, the potential is tempting, but the reality of realizing the value can be a challenge. IoT presents certain data challenges. With all these devices constantly generating data, the challenges include data volume, velocity and variety. Not only does this create a data management issue, but there is still a need to get it into a format that allows for the extraction of actionable intelligence.
One of the critical components of turning IoT data into actionable intelligence is context. These IoT devices live in smartphones, cars, city streetlights, thermostats and countless other technologies. A common theme for all the connected physical devices is location. By using a GIS to map the location of each device, we can put the device into context with its surroundings in the physical world. This then allows us to use the spatial analytics capabilities of the GIS to extract the actionable intelligence in a spatial context and see things that aren't clear from any other type of technology. Since many of these devices are in motion, the location may change over time. By tracking that location over time, the GIS can be used to analyze the historical track of the device to reveal the spatial context as it changes – we know where and when it was at a location when data was collected. The GIS will also let us integrate the IoT data with other spatial data, so we know not only where it is, but what else is around it.
Many government agencies are embracing IoT to improve everything from traffic flow to public safety. The core values of IoT for government include:
Real-time operational awareness
Faster and more efficient response
Improved government services
For all of these, location must be part of the IoT solution. That means integrating the IoT systems with an enterprise GIS.
One example of this integration is with the data streams from Waze, the world's largest community-based traffic and navigation app. Their Connected Citizens Program (CCP) is a free, two-way data exchange program with government agencies that can produce some impressive benefits. This program allows you to share your live road closure data directly with Waze so that your road closures can be consumed by Waze and Google users. This means that drivers using those services would automatically be routed around your road closures. This is much better than just posting the closures on your website, as most drivers don't check those sites before getting in their car. Boston, MA realized an 18 percent reduction in traffic congestion the first month their data sharing went live.
Other government agencies are seeing a four- to seven-minute reduction in emergency response times as emergencies are reported on Waze before witnesses report them via 9-1-1. Waze users don't only report traffic incidents, they also report potholes. By monitoring the pothole reports, government agencies can more quickly respond to them with the ability to patch them before they enlarge. This saves money on the patches and saves drivers on the potential damage to their vehicles, savings from this have equaled $500,000 for the Kentucky Transportation Cabinet.
After the Boston Marathon tragedy in 2013, first responders across the city lacked the connectivity and real-time data necessary to coordinate effectively. Without a real-time IoT and GIS platform, it was impossible to relay critical updates and orders among thousands of individual first responders, race participants, volunteers and spectators.
By the 2014 Boston Marathon, things had changed significantly. Public-facing, IoT-enhanced web maps showed live event details such as the race route, the locations of medical facilities and law enforcement staging areas. Integrating data streams from thousands of sensors, devices, video feeds and locations enabled Boston officials to better address critical aspects of the race, including tracking personnel and resources in real time and shifting public safety assets where needed. Even the runners became outfitted with data-producing sensors. This allows officials to keep track of how many active racers are in the field, as well as how many people are in each section of the course, enabling security and medical resources to be reallocated accordingly.
Not only does IoT and GIS integration support marathon officials in accounting for all participants in motion, but it also serves as the foundation for information being shared quickly and easily among the public, event security and emergency responders. This benefit proves essential on race day, where 60 different agencies use a common operating picture powered by GIS-based location technology to orchestrate an event that draws a worldwide audience and more than half a million spectators.
If your organization has an IoT initiative, include plans to integrate it with your GIS. The benefits of both technologies will be much more substantial.
Adam Carnow is part of the GovLoop Featured Contributor program, where we feature articles by government voices from all across the country (and world!). To see more Featured Contributor posts, click here. You can follow Adam on Twitter or LinkedIn.