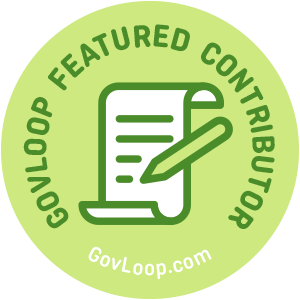 Several cities, counties and states are declaring racism a public health crisis, and it's time for all governments throughout the country to do the same.
The American Public Health Association states:
"Racism structures opportunity and assigns value based on how a person looks. The result: conditions that unfairly advantage some and unfairly disadvantage others. Racism hurts the health of our nation by preventing some people the opportunity to attain their highest level of health."
Racism is a public health problem, along with violence and poverty. Decades of research have determined that social determinants of health – the social and economic structures such as the physical environment, social environment, health access, education and economic opportunities – can contribute positively or negatively to health outcomes. When people experience unfair treatment in accessing these factors, physiological and psychological harm occurs.
Through institutionalized racism, minority groups experience greater risks to their health. Institutionalized racism is the policies and structures that deny people of color access to a better quality of life. For instance, they're more likely to be exposed to poor air and water quality and less likely to have access to quality health care.
Several studies suggest that the constant stress people of color live with raises the risk of emotional and physical health problems, including depression, cardiovascular disease, high blood pressure and even death.
In an editorial in the New England Journal of Medicine, the authors note, "Discrimination and racism as social determinants of health act through biologic transduction pathways to promote subclinical cerebrovascular disease, accelerate aging, and impede vascular and renal function, producing disproportionate burdens of disease on black Americans and other minority populations."
The COVID-19 pandemic alone has exposed many health disparities, namely higher health risks for Black and Hispanic populations, and recent instances of racial injustice brutally spell out the ongoing dangers that come with being a person of color.
It Takes More Than Just a Declaration
Now is the time to reverse the inequities caused by racism by supporting policies and actions at local, state and federal levels to ensure positive health for all. The first step is to declare racism a public health crisis. A formal declaration signals the political will for taking specific action, and leaders can be held accountable by their constituents in enacting policies that ensure equity for all people.
But it takes more than just a piece of paper to achieve success. The second and most important step is to incorporate actionable items into all systems: education, employment, health and criminal justice systems, to name a few. The following are just a few ways in which governments are doing just that:
The third critical piece to solving the problems of racism as a public health crisis is recognizing that it is the collective responsibility of the public, private and non-profit sectors. City councils, health departments, transportation agencies, private corporations, banks, housing agencies, schools, health care facilities, faith communities, law enforcement and community organizations all can help reduce health disparities for people of color.
Viewing racism as a threat to the health and livelihoods of communities and implementing policies that promote residents rather than suppress them is necessary to end this public health crisis.
Meredith Gibson is a GovLoop Featured Contributor. She uses the power of media advocacy and geographic information systems to promote systems and policy changes that contribute to healthy, safe and vibrant communities in San Diego County. Meredith is a media director at the Institute for Public Strategies, a non-profit organization that addresses equity in public health, particularly around substance abuse prevention. She writes news releases, collaborates on opinion editorials and pitches ideas and spokespersons to news outlets, amassing media coverage at the local and national levels. She also authors story maps and analyzes spatial data to inform policy decisions.