Stockholm. Manchester. Las Vegas. San Bernardino. Orlando. Christmas Market, Germany. Barcelona. Countless cities across the world belong on this list. Some may be tourist destinations, some may be smaller in scope but all are unfortunately known for notorious knife attacks, bombings, explosions, shootings and vehicle-borne attacks.
Active threats are no longer purely active shooter events. They are also no longer perpetrated only by terrorist groups. They can happen anywhere and by anyone. Are you prepared if it comes to your city, your neighborhood or your office?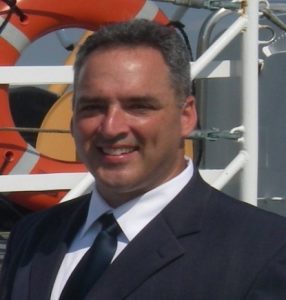 Scott Goins, Assistant Federal Security Director-Law Enforcement with the Federal Air Marshal Service, oversees the Law Enforcement programs in the State of Hawaii and American Samoa. Goins has nearly 30 years in law enforcement, beginning his career in the Stafford County Sheriff's Office and transitioning into the Federal Air Marshal Service in 2002. He has served as SWAT Team Leader, Firearms Instructor, K-9 Supervisor/handler and Team Leader Instructor for Aircraft Tactics among many other distinguished positions. He was recently awarded Top Cop for the State of Hawaii.
He has offered the following things to consider when making your plan if anything of this nature transpires in your life:
What to do
1. The most important thing is to be aware of your surroundings. Know your ingress and egress points. Whether you are at your office, a movie theater or an open air venue, look around and familiarize yourself with the area.
2. Know that you should not hear gun shots in a church or an explosion in an office building. If you hear something that you recognize as danger, act accordingly. Do not get curious and go looking for the source if you are not law enforcement. Try to get to a designated rally point. If that is not feasible, move anywhere that is away from the source of danger. If you encounter law enforcement along the way, do as they instruct.
3. Make a plan now. It is important to be prepared and think about what you will do. You have a few options:
Run. If you are able to get away from the danger, do it as quickly as possible. Try to help others escape, if possible.
Hide. If your exit to safety is blocked by the aggressor or other danger, hide. If possible, get to a space that locks. Once inside, be quiet, turn off the lights and your cell phone ringer. Barricade the door with any objects. If you are facing a vehicle-borne attack, such as the truck rammings, know whether there are any barriers close to where you are. Some cities have installed these after and/or in response to car rammings.
Fight. The last resort is to fight. Use anything as a weapon — pens, staplers, chairs, even a piece of paper could possibly distract the person enough for you to run.
4. Try to keep a good sense of awareness. If you need to call 9-1-1, you will need to tell them the address; which building; if you are in a large complex; what floor; and where in the building you heard the disturbance. Precious seconds can be lost if you are not able to give accurate information.
5. Remember facts, if possible, such as how many explosions or gun shots you heard. Did you hear the voice of the aggressor?
What to keep in mind
1. When law enforcement responds, do everything they tell you to do, exactly as they tell you to do it. If they tell you to run towards them one-at-a-time, with your hands stretched upwards, do exactly that.
2. Be mindful of your hands. If you have anything in your hand, it is probably best to put it away. It can be hard to distinguish a cell phone from a weapon.
3. If you have any information, let law enforcement know as soon as it is safe to do so.
"No place is safe anymore and you must be prepared," Goins emphasized. He endorsed this video that the City of Houston produced in partnership with the Department of Homeland Security. It depicts an active shooter scenario. It goes into detail of each choice to run, fight or hide and gives excellent tips. Be sure to check it out. Also, this page has links to lots of valuable resources and an updated video. This is a handy active shooter pocket card and is worth the time to read and consider.
Thanksgiving is on Thursday. It is a day that we gather with our loved ones and give thanks for the things that we have been given. Consider sharing this and the resources with your friends, family, co-workers and acquaintances. It could save a life. Have a great Thanksgiving.
Nicole Napuunoa is part of the GovLoop Featured Blogger program, where we feature blog posts by government voices from all across the country (and world!). To see more Featured Blogger posts, click here.