Did You Know?
Mental health in the workplace is an increasingly important topic. Mental health problems and illnesses affect people of all ages, education and income levels, and cultures. Mental illness has a devastating effect on the health, productivity, life gratification and activities for all individuals.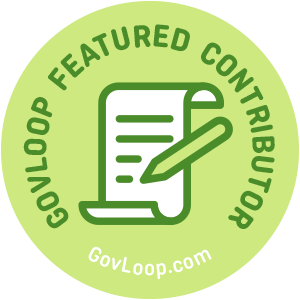 Mental Health and the Workplace
Workplaces can play an essential part in maintaining positive mental health. They can give people the opportunity to feel productive and be a strong contributor to employee wellbeing. Yet workplaces can also be stressful environments that contribute to the rise of mental health problems and illnesses.
With most adults spending more of their waking hours at work than anywhere else, addressing issues of mental health at work is vitally important for all people. The Mental Health Commission of Canada states that 70 per cent of Canadian employees are concerned about the psychological health and safety of their workplace, and 14 percent don't think their workplaces are healthy or safe at all.
In comparison to our neighbor, the United States Mental Health America published the first-ever 2017 Workplace Wellness Report: Mind the Workplace in which they analyzed over 17,000 employee surveys across 19 industries in the United States and found unsupportive and unstable workplaces fostered psychological distress. They also contributed to a decline in employee engagement. And 63 percent of respondents reported that their workplace stress resulted in a significant impact on their mental and behavioral health.
Workplace stress can be detrimental as well as contribute to staggering economic costs. In 2011, mental health problems and illnesses among working adults in Canada cost employers more than $6 billion in lost productivity from absenteeism, presenteeism and turnover. The total cost from mental health problems to the Canadian economy exceeds $50 billion annually.
5 Things to End Stigma
In our workplaces we need to talk more openly about the stigma surrounding mental illness. The undeserved shame that stigma brings with it can and does prevent people struggling with mental health issues from seeking effective treatment options. In fact, many employees indicate the stigma attached to their illness can actually be worse than the symptoms.
You can also do these five things to help end stigma and start a conversation, provided by Bell Let's Talk Tool Kit:
Language Matters
Words can help, but they can also hurt. Before starting or joining a conversation, think about the words you use; they can make all the difference.
Educate Yourself
When it comes to mental illness, education is key. Having the right tools, knowing the right words to use, and understanding how to communicate with someone experiencing a mental illness can have positive effects.
Be Kind
Kindness makes the world a better place. Whether it is a smile, being a good listener or an invitation for coffee, simple acts of kindness can help open up the conversation and let someone know you're there for them.
Listen & Ask
Sometimes it's best to just listen. Mental illness is a very common form of human pain and suffering. Being a good listener and asking how you can help, or simply being there for people you care about, can be the first step to recovery for someone living with a mental illness.
Talk About It
Two out of three people suffer in silence, fearing judgment and rejection. Break the silence by starting a conversation; it's the first step toward eliminating stigma.
Mental health can be a difficult issue to discuss, particularly if you have been personally affected by it. It can be important to remember that the more we share and learn, the more barriers we are breaking down for those that suffer from it, which is a staggering amount. More than 6.7 million Canadians are living with a mental health problem or illness today.
A Mental Health Framework for the Workplace
In June 2017, the Ontario Public Service (OPS) launched the OPS Mental Health Framework to promote mental health in the workplace and reduce the stigma associated with mental illness.
The framework is based on best-practice research and consultations, and outlines a common vision for the OPS as a workplace that values, protects and supports employee mental health and wellbeing. Expert support was provided by the Centre for Addiction and Mental Health.
The OPS Mental Health Framework has five strategic goals:
For individuals, the framework will help employees by making sure they are aware of and able to access tools and supports to manage their mental health, wellbeing and addiction needs.
The framework will empower leaders by providing the knowledge and tools they need to support the mental health of their employees in the workplace.
Across our broader organization, the framework will build a workplace culture that is free from the stigma associated with mental illness and addiction by creating openness and trust.
It will take a systemic approach to social responsibility so the OPS will be an employer known for its mental health practices, from whom other organizations can learn.
The framework will build on a strong foundation with the right human resource management policies, practices and tools to support mental health and wellbeing.
What Actions Can YOU Take?
Here are a few simple actions you can take to increase your mental health awareness:
Ontario Public Service employees can also access free, confidential support services through the Employee and Family Assistance Program. Does your workplace offer support services? If so please share!
Ashley Cabral  is part of the GovLoop Featured Contributor program, where we feature articles by government voices from all across the country (and world!). To see more Featured Contributor posts, click here.