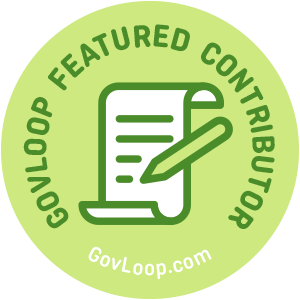 Networking is a great way to make connections. It requires a little skill, sensitivity, and follow-up. Recently, I have the opportunity to network in my local community with speaking engagements, community events, and conferences. When I am at a community event, I meet and greet new people and learn what they do and what they can offer for my community. Lately, in my networking engagements, I usually find at least a person or two that I connect with. It is amazing to learn there are so many others who have the same goals as me. I am looking forward to meeting more people and learning what they do and the organizations that they work for.
Do you struggle with networking, small talk, or making connections? These following tips are designed to help you out.
Small talk
I have not always been an outgoing or a sociable person. However, I have come a long way from my shy and quite younger self which helps during networking opportunities. I went to a conference many years ago where a speaker spoke of getting out of your comfort zone. He spoke of striking up small talk and asking open-ended questions to promote conversation. Being shy and almost an introvert I listened intently. I practiced this technique a few days later in an elevator with someone who I did not know. It worked, and I was proud of myself. I wanted to do it more. Years have passed by, and now I can freely speak to most everyone. To help with connections while networking, read Dale Carnegie's How to Win Friends and Influence People; I highly recommend it.
Say hello
When I greet people I shake their hand, look them in the eye, smile and introduce myself. I say my name and the organization I represent. At this time, they usually reply with their name and organization. If it is not an organization that I am familiar with, I ask them what it is and what does it do. These two questions unlock the gate to a great introduction. However, if I am familiar with the organization, I ask more about the person and what their role is within the organization. It is truly fascinating to find out what people actually do, and it helps with making connections. People like to talk about who they are, what they do, and what they have. Showing interest creates a bond with the person I just met, and it increases the likeliness I will make a connection in the future.
Know when to walk away
Some events are made just for connections, learning, and networking, so I take advantage of the situation. I go out and meet people. However, the person I just met may not be a great connection, so I politely excuse myself, and I move on. I try to not absorb any one person's attention for longer than necessary. Some people are not so kind and hang on to you more than you want them to. I will find a way out as quickly as possible because they will prevent me from meeting the people I need to meet.
Be prepared
When I know I am going to a networking event I try to look nice, but dress comfortably. Photo opportunities will pop out of nowhere, so I try to take advantage of them. When possible, I forward the photos to my organization's social media personnel, so they can post on social sites. This shows my organization that I am really getting out there and making it happen.
I also try not to bring anything too heavy to carry around. Lugging heavy bags or cumbersome items is awkward and can divert your attention away from networking. It's really hard to shake someone's hand when your hands are full. I make sure I bring a writing utensil, pad of paper, business cards, and any flyers from my organization.
Be selective
In my experience, I only give business cards to those who I have a connection with. Otherwise the cards will probably be trashed after the event. Don't forget to receive a card in return. I mark on the back of their business card a small example of what we spoke about, so I don't forget later on. If my new acquaintance does not have a card to give me, I write their name, contact information, organization, and a brief note about what they do on a pad of paper, so I can follow-up with my connection when I return back to my office.
Guard your tongue
I have to remember to be professional when meeting new connections, community leaders, and key stakeholders. I am very careful of what I say and how I say it. The new connection I just made could know someone I know. It will get around and could cause you harm. I only talk about people who I can talk positively about. If directly asked a specific question about someone or something I feel negatively about, I ask why they want to know. I also ask them how they feel about the subject or question they are asking me. This does not give me a pass allowing me to talk freely, but will help me gauge the new person to whom I am speaking with.
Make connections
When I am back at my organization after the social event, one of the first things I do is bring out all of the business cards and notes I received from the engagement. I review the names, organizations, and read over what they do. Then I will send a quick email to the new connection and let them know how much I enjoyed meeting them, and how interested I am to find out the work they are involved with. Letting the new acquaintance know how my organization can be of use to them or how their organization can be of use to me makes great connections. Often time this is how I have made many long term career connections. Sometimes, I have to reach out more than once or make a phone call to follow-up with my new connection.
I enjoy social events now more than ever. It has taken me time, practice, and courage, but I think I have the hang of it. I hope this article will help you in your future networking events.
Angela Sheppard is a GovLoop Featured Contributor. She started working with the State Attorney's Office 23 years ago. She first started as the receptionist and then progressed to the Diversion Program Director. While in her current position, she has shown initiative in community outreach activities, advocacy in prevention, and revitalizing programs. While working with the State, she has earned her Public Administration Master Degree, Certification as a Certified Florida Family Mediator, and a Graduate Certificate for Human Resource Policy Management. Angela spends her spare time volunteering as Board Chair with AMIKids, a non-profit school. She enjoys enrichment programs such as GovLoop.com and other educational media.