Natural disasters, political tensions, mass shootings, human rights tragedies, social injustice, job insecurity, financial worries, health problems, ailing loved ones, bad news of whatever kind—it's just too overwhelming. Try to take it all in, and you can easily wind up feeling helpless.
When facing extremely negative circumstances, your ability to make a difference can seem inadequate. This resulting sense of helplessness can cause you to freeze up and do nothing. It can also amplify your gloomy emotions, turning any optimism you had into immobilizing despair.
Don't give up. There are actions you can take so you don't feel so helpless.
Look for the helpers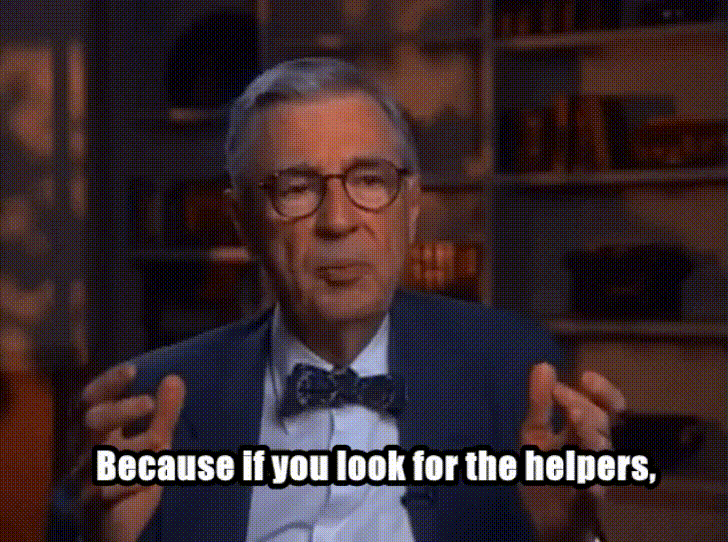 Children's television show host, Mister Rogers, was more than a lover of cozy cardigans. He was a man who taught a generation of people how to be more hopeful and less helpless. Here's what he had to say:
"When I was a boy and I would see scary things in the news, my mother would say to me, 'Look for the helpers. You will always find people who are helping.' To this day, especially in times of disaster, I remember my mother's words and I'm always comforted by realizing that there are still so many helpers—so many caring people in this world."
Tragedy, grief, or strife may be senseless and frustrating. Instead of freezing up in these situations, focus your attention on how people are responding helpfully to ease your helpless feelings. Follow Mister Rogers' advice to look for the helpers, and consider stepping up to become one of the helpers yourself.
Do a little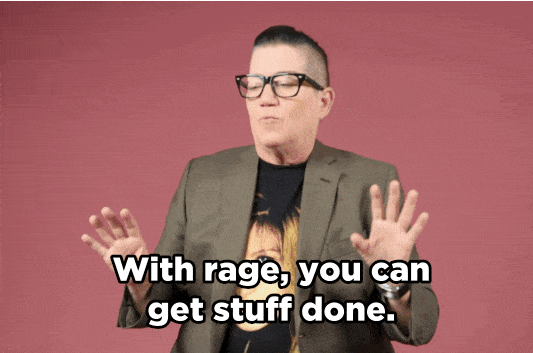 Helplessness can stem from not knowing where to start and being overwhelmed by it all. The trick is that doing just one thing can be more than enough to start to free you from the helpless feeling.
What you do doesn't even need to be related to the source of your sense of helplessness. Getting something—anything—done can make you feel good, start to restore your sense of control, boost your self-esteem, and motivate you to accomplish even more.
Pick something easy or fun, and start with a to do that takes only a little effort. It's the act of getting something done, not what it is, that will improve your mood. While you're taking a step toward positive productivity, also forgive yourself for the things you won't get done. Tick off one item on your to do list, volunteer in your community, or commit an act of kindness for someone else. Either way, your accomplishment will ease your helplessness.
Grow your empathy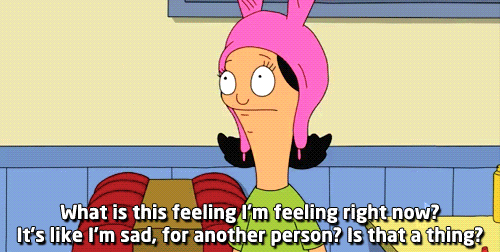 You can't truly help people if you don't understand and care about them. If you frequently find yourself getting angry or impatient, or if you just don't care when you know you should, an empathy deficit may be the cause of your helplessness.
While a certain level of empathy may come naturally, it's normal to need to actively learn and practice empathy. Even if you pride yourself in being a caring person, your capacity for empathy can decrease over time.
To maintain your empathy, make an effort to understand other people's experiences, their struggles, and the obstacles that complicate their lives. Imagine yourself leading a very different life, read a book or watch a video about another person, or open yourself to the possibility that you might be on the wrong side of a disagreement.
Now, let's be clear. Practicing empathy doesn't require you forgive someone's deplorable behavior or accept their world view as valid. And, being empathetic is not the same as taking on the emotional burdens of others as your own. With practice—and perhaps the help of a therapist—you can build empathy without harming your mental health.
Give yourself a break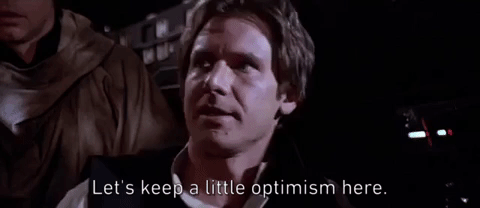 Feeling helpless is a perfectly normal response to extreme situations. You can't make every situation better. You don't always need to be the person who solves the problem. And you can't control what other people say and do.
What you do have influence over is you. Go easy on yourself. Try to quiet the negative thinking. Take a walks in the sunshine, hang out with a good friend, or take a day off from social media and the news. Change how you act and behave, and your calming influence may inspire others to behave better and overcome their own helplessness.
What do you do to stop feeling helpless? Share your ideas in the comments.
Lauren Girardin is a marketing and communications consultant, freelance writer, and trainer based in San Francisco. She helps organizations and companies with a conscience engage their communities and tell their stories. Her website is laurengirardin.com and you can connect with her on Twitter at @girardinl.