I have worked as a project manager in public service for over 5 years. I seem to find myself accidentally cast in the role of managing a project. When I first started, I did not know the "ins and outs" of project management but the methodology came very easy to me. I would like to provide you my own project management "Coles Notes" (aka "cliff notes" in the states) to help you dive deep into managing your next project.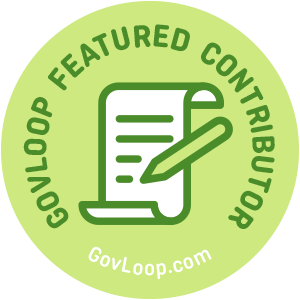 What Does Project Management Mean?
Project management is the application of knowledge, skills, tools and techniques to project activities that meet project requirements. It is the practice of initiating, planning, executing, controlling and closing the work of a team to achieve specific goals and meet success criteria at the indicated time.
Choose Your Project Management Methodology
There is more than one project management methodology, and some even combine to form new hybrid approaches. But what are they exactly? How do they help project teams work better? And what makes one methodology better than another?
The following project management methodologies include:
Waterfall: every step is preplanned and laid out in the proper sequence.
Critical Path Method: connect dependent tasks together from start to finish to plot out your critical path.
Critical Chain Project Management: primary focus on the resources needed to complete the project's tasks.
PMI/PMBOK Method: break down projects into the five process groups: initiating, planning, executing, controlling and closing.
Agile: project objectives are made clear by the customer while the final deliverable can change.
Scrum: a small team is led by a Scrum master whose main job it is to clear away all obstacles to work getting done more efficiently.
KanBan: visual system of cards used by a department to signal that their team is ready for more raw materials and/or that the team has more capacity to produce.
Change Management Methodology: managing projects with an extra focus on change management, especially planning for risks and taking control of change when it happens.
Lean: create a work process breakdown to identify and eliminate bottlenecks, delays and all forms of waste.
Process-Based: aligns all project objectives with a company's larger mission and corporate values.
If you're looking for a quick visual guide to popular methodologies, then check out the blog post and infographic: 16 Top Project Management Methodologies.
Know Your Team
Getting to know your team is an important part of managing them for a successful project, especially to prepare your team members to work as a cohesive unit. But this can be difficult if you are joining a new company or different department. To know your team, it is best to start off with a Project Kick-Off Meeting. This is a crucial first step that sets the tone for the work that follows, and is typically the one chance to help every stakeholder understand the project's objectives and overall plan.
Develop Your Project Management Tools: "Paperwork"
Picking the right project management tools is extremely important. You not only have to prepare yourself for the project, but also the paperwork involved with managing it. From meeting planning to status reports to email updates, these applications will become your best friends throughout the life of your project. The top templates you must have in your project management tool kit include:
Project Charter
Project Scope
Risk Identifier
Action Task List Tracker
Issue Tracker
Resource TimeSheet
Project Cost Calculator
Project Timeline
Status Update Reports
Records Management
Briefing Decks
Dashboards
Check out applications like Trello, Wrike, and Asana for tasks, collaboration and simple tracking.
For more tools and templates check out the following:
Be Prepared for Change
It would be wonderful if every project went exactly as planned from start to finish. Unfortunately, this is often not the case. Tackling project annoyances like scope creep are part of the job. However, other things will likely pop up that are out of your control. Status updates, communication, regular meetings and follow up after discussions can help you be prepared for any changes.
Check out 13 Tips for New Project Managers video. The material was informative for the start of my career.
Do you have Project Management Tips to Add? What things have you learned so far in your project management role? Are there interpersonal, professional or personal skills that you find help you the most in that position? Please share your suggestions and tips with others that are new to this role by commenting below.
Are you interested in obtaining your PMP? Review the Project Management Institute.
Read more articles on Project Management on GovLoop:
Government: Project Management
Tackling the Most Common Project Management Hurdle
SharePoint and Project Management
The Evolution of Project Management in Government
What You Need to Know About Project Management
Ashley Cabral  is part of the GovLoop Featured Contributor program, where we feature articles by government voices from all across the country (and world!). To see more Featured Contributor posts, click here.