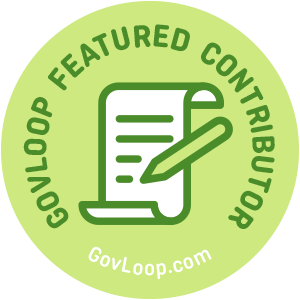 The thought of redefining yourself can be stressful. Often leaders and employees think that multiple years' worth of experiences will prepare them for every situation and position. The harsh reality is that your vast experiences are only a small set of things in the big picture.
I learned this early in my leadership career. I was a successful "problem-solver" and tackled some big-ticket issues. Quickly, I moved into the senior level and soon accepted a senior leadership position that took me overseas. When I first arrived at my new assignment, I relied heavily on my prior experiences and successes. I rapidly diagnosed problem-areas and built action plans to fix the issues. I scheduled meetings in my office with my leadership team and spent countless hours behind my desk poring over reports, memos, etc. Within the first thirty days, I mapped my route to successfully getting my new assignment up and running.
I patiently waited for my first monthly reports to come and show early signs of improvement. Finally, I received the performance reports – and the results shattered me. Our results decreased.
I was in disbelief. I thought "maybe it was the workforce here that had not adapted to my plans." I waited another month for the next set of reports. Unbelievably, the results were even worse. I could not understand what I was doing wrong. I was implementing a proven plan and system that worked perfectly in my prior positions.
Feeling stuck, I reached out to peers for their thoughts. My peers and I spent hours looking over reports and plans (again). Still we could not figure out what was going wrong. In a fit of despair, I left my office for a cup of coffee. At the coffee shop, I ran into one of my employees. He invited me to join him and we began talking.
I vaguely shared some of my frustrations about trying to figure out why my plan was not working here. He looked at me and said, "We aren't the mainland United States. Stop trying to make us be them." I paused, not knowing what to say. Then he asked me, "What have you done to learn about our culture and who we are?"
It hit me – I realized that I had not invested the time or energy into learning about the folks I worked with every day.
The more and more I thought about what he told me, I realized it no longer mattered what I previously did to be successful. I needed to adapt to my new environment, not make them adapt to me. The next morning I started my day by stepping out of my office and walking around the work floor. I greeted everyone and chatted about family, hobbies, career ambitions, etc. In addition, I started blocking my calendar for several hours each morning to roam around the office and talk to everyone.
A few weeks later, the next month reports came and to my surprise, we started showing signs of improvement. For the remainder of my two-year assignment, I continued to learn more about my new home and the people around me. Coworkers and neighbors invited me to spend local holidays with them, building strong bonds that still last to this day.
Within two years, I had completely altered my leadership style. Nearing the end of my overseas time, I began mentally preparing for the next assignment (which would take me back stateside to a large metropolis). That transition and all the subsequent transitions started with the same thought and acknowledgment – what got me here won't get me there.
Each new endeavor requires you to adapt to your surroundings and redefine yourself. Success means a variety of different things and is not the same everywhere. What worked in one location may not work in another location. Be flexible and enjoy the ride — it will make you a better colleague and leader.
Andy Reitmeyer is a GovLoop Featured Contributor. He is the Associate Director for the Engagement and Retention office, Internal Revenue Service. He is responsible for leading engagement strategies for IRS. He has been part of the IRS Engagement and Retention office since its inception. Andy's tenure with IRS includes numerous domestic and international senior leadership roles. Andy earned a Bachelor of Arts degree in Political Science from Point Park University, a Juris Doctor from Taft University and a Certificate in Executive Leadership from Cornell University. In addition, he has a French Language Diploma from the French Government. Andy is a graduate of the IRS Executive Readiness Program. You can read his posts here.