2018 brings about a new year and new goals to reach! Personal or professional, the resources available are endless. The only thing you really need to do is make time to pursue the things you want to pursue, which I find is the hardest to do after a long day.
With agencies' budgets being tightened, it's becoming harder to find resources to help enhance your individual professional development as well as your daily workload. Here are some useful tips and tricks to apply what you have and what is out there.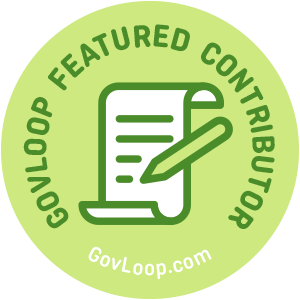 Resources based on what I've found and used (not endorsing or recommending specific companies over others), this list provides ideas of what is out there to guide your search and development of your individual plan:
Overview of Resources:
Free
Public library resources (Ex. D.C. library card holders have access to free Lynda.com resources)
LinkedIn
Internal company training sessions
Alumni events or training sessions at universities
Google Analytics Certification Program
Microsoft Certification Program
Low-Cost
Higher Cost
Classes at universities (in person or online)
UMD Fed Program (for Federal Employees only)
Tech Bootcamps (Ex. General Assembly, Flatiron, etc.)
Certification Programs and Exams (Ex. PMP)
Finding time is one of the hardest things to do. Your time is split between work, your family, friends and significant other, that it's almost impossible to find a moment to yourself. I like to think of the snowball effect – just dedicating 15-30 minutes a day to anything will reap benefits in the long run.
30 minutes a day over 7 days is 3.5 hours a week! In one month, that's already 14 hours dedicated to something you want to do.
Elaine Nghiem  is part of the GovLoop Featured Contributor program, where we feature articles by government voices from all across the country (and world!). To see more Featured Contributor posts, click here.