Last week we covered the first five of the 10. This week, we'll discuss five more strategies in developing high-performance teams: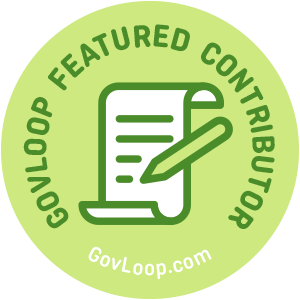 6. Fail and Learn
When you are trying new things to create efficiencies and push limits, failure is bound to happen. Nobody likes to fail, we try to avoid it. However, we need to address failure before it happens and allow it to happen.
We need to identify the potential outcomes of failure, how to investigate those outcomes and how to incorporate the lessons learned to prevent it.
It is very important that the plan and investigation focus on the cause and not on the person. People should not fear being blamed or having fingers pointed at them. Even if they made a mistake, it is never intentional, we focus on why and how of the failure and never the who.
7. Grow Leaders
Developing leadership within teams always adds value. You are not only training your replacement but also creating a team that self governs and leads themselves.
The team already looks at their current leader to see what they do right and what they do wrong. Be a good role model and be transparent about your actions. In other words, set an example of the leader you want them to be.
Make sure each team member knows the business you are in and how the team fits into the big picture. This is not done by pointing them to the corporate business portal but by discussing the business and getting feedback. They should be able to describe the business and how the team contributes to the success of the business.
Discuss leadership with them. Get feedback from them on your leadership style and ways you can grow. This not only helps you grow but opens the door for them to learn about leadership.
Delegate some leadership tasks to team members when they are ready for them. Discuss what is delegated and what they can take away from the experience.
8. Set Goals and Create a Vision
This is a big one. Not because everyone doesn't do it but because most organizations do it wrong. There is almost nothing worse than telling people what to believe and what to do.
Goals, vision and mission statements should be created at all levels of the business. They should all be related to each other and become more granular as they move toward to the individual.
At the team level, they need to be created by the team. These are their goals, visions and mission statements. Although they should support the organization's goals, they should not restate them. In fact, there is nothing wrong if the team's goals and visions look nothing like corporate's as long as they support them.
The development process does not need to be formal. They can be in the form of questions such as:
How would you describe what we do?
What are the most important things we do?
Why is what we do important?
What are the most critical factors to our success?
How do we know when we are successful?
Explain your desire to develop goals, vision and mission statement from that. Explain that these things will be used to describe the team culture and it will be used as a measure to make sure potential team members are aligned with the team.
Going back to step 0, make sure any new team employee aligns with the business and team culture. As mentioned before about telling people what to believe, you want to make sure they already believe in your corporate and team values. Demand examples of candidates exhibiting your value system.
9. Stand Up for Your Team
Leaders should always stand up for their teams. This builds trust within the team and you as a leader.
I need to point out the error that most leaders make when standing up for their team. They often stand up for them when they are wrong by trying to make it look like it is not the team's fault. That is completely wrong and does the team (and you) more harm than good. Most people can see right through this tactic.
Accept responsibility for your team's actions even when they are wrong. It is very important to show that your team knows how to address problems and how they learn from their mistakes. Not accepting responsibility as a leader sets a bad example for followers. Your job as the leader is to keep everyone focused on the problem and solution, never on the person.
Do stand up for team and support them at all times. This can be uncomfortable at times when you are challenging the status quo. Be well prepared to defend their position by having a thorough working knowledge of the topic at hand. Follow up with the team on details if you lose and make sure everyone understands your support for the final decision.
10. Prioritize Recognition
Although most people claim not to like reward and recognition, most want it. Statistics show that 79 percent of employees feel undervalued mostly due to a lack of recognition. Fifty-six percent of employees report not being given recognition at all. Another study shows that "The number-one reason most Americans leave their jobs is that they don't feel appreciated."
Make it a point to show genuine appreciation for individual team member contributions. Most people crave positive feedback from their supervisor so give it to them often. I would recommend no less than once a month.
The most effective feedback is one-on-one but try to switch it up and make sure you recognize them in front of their peers. In addition, each person may have their own preference in receiving positive feedback so realize that one size may not fit all.
This is an easy win so do not let it slip by. Remember to be genuine when recognizing your team. They are doing great work, it is your job to slow down and realize their value.
Conclusion 
That's it for the top 10 ways to cultivate high-performance teams. There are certainly more than 10 ways but these are good places to start. Your job as a leader is to dive deeper into each one and apply them. Constantly challenge your current thinking and learn more about your role in developing your team.
Matthew Scott Eagles  is part of the GovLoop Featured Contributor program, where we feature articles by government voices from all across the country (and world!). To see more Featured Contributor posts, click here.