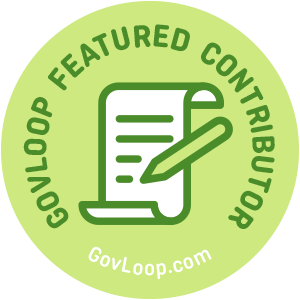 Whether you live in a fast-moving city or a small town with one stop sign, you've no doubt experienced close calls on the street. In Bellingham, Washington, we reached a tipping point.
In one short, terrible stretch, many lives were changed irrevocably. Over a few weeks and in marked crosswalks, where one might feel safest, a series of collisions killed a pedestrian and a cyclist and injured several others.
One crash killed an attorney cycling his daily route to work, leaving six children fatherless. He was among those who helped craft the city's Bicycle Master Plan in 2014; he understood better than most the potential hazards of sharing the road with motor vehicles.
Creating new law  
Many driving hazards are clearly avoidable. In 2017, Washington State enacted the "Driving Under the Influence of Electronics Act" which aims to reduce the hazard of distracted driving by making cell phone use illegal while in a vehicle. According to Target Zero – Washington's Strategic Highway Safety Plan – a driver's risk of a crash increases three-fold when on a cell phone.
The state distracted driving law allows police to ticket drivers just for holding a cellphone. Law enforcement is one vital way to change drivers' behavior; however, for some, the threat of a $136 ticket wasn't much of a disincentive. To change their behavior it would also take education, acceptance and buy-in.
Moving beyond enforcement
Bellingham is a mid-size town with a state university, meaning thousands more bikes and cars on city streets every fall. But crash statistics show young adults aren't the only ones who need to be more mindful drivers. To create the change we sought, Bellingham needed an affordable and sustainable campaign that would resonate with drivers, cyclists and pedestrians of all ages.
To gain attention, we featured easily recognizable locals – from the Mayor and a star high school athlete to a prominent activist – as citizens who committed to be alert drivers, careful cyclists or watchful pedestrians. Their images appeared all over town in places residents walk, ride or drive, as well as on city buses and even garbage trucks. Their PSAs were leveraged as radio spots and website videos.
Once this "Travel with Care" campaign launched, we added an educational video. It had a friendly tone and included practical information for those who were ready to change, as well as eye-catching statistics to reach others.
Did it work?
Did the campaign achieve its mission to increase safe behavior and reduce distracted driving? When the goal is to ensure something doesn't happen, it can be difficult to know if you're successful. However, we do know that there have been no fatal collisions in intersections since the campaign launched. And we now have a team of city VIPs who continue to be ambassadors for safe travel, campaign elements and a message that we leverage whenever we have an audience or opportunity. Importantly, those impacted by the tragedies a year ago know that their city is committed to creating a safer environment for all who walk, ride or drive its streets.
Amy Cloud is is part of the GovLoop Featured Contributor program, where we feature articles by government voices from all across the country (and world!). To see more Featured Contributor posts, click here.