Women's History Month presents us with an opportunity to shine a spotlight on the incredible achievements of women everywhere.
One inspiring woman who is still making history today is U.S. Senator Barbara Mikulski of Maryland (pictured above). She is the longest serving woman in the history of Congress, extending her record with each passing day.
Senator Mikulski has always had:
"A mission to make the Senate a place where women belong" and "be a role model for generations of women in politics – in both parties," as the Washington Post recently pointed out.
Barbara from Baltimore
Senator Mikulski, who hails from Baltimore, has been a well-known champion of justice and equality for all women. She has played an instrumental role over the years and decades in expanding equal rights for women in the workplace and beyond.
Her countless legislative efforts advancing justice and equality for women are virtually unparalleled during her time in the Senate. However, unlike other members of Congress, she never catered to entrenched political partisanship.
To the contrary, Barbara from Baltimore "focused on getting things done for her constituents," as the Post reports – something more members of Congress ought to do these days.
As the Post observes:
She "is fiercely loyal to her home city" and "has lived in Baltimore throughout her time in Congress…Mikulski has always lived modestly; she has a net worth about one-tenth that of the average senator."
Barbara Mikulski exemplifies the essence of public service for we the people, rather than for lobbyists and outside political groups which have caused legislative gridlock and given Washington a bad name.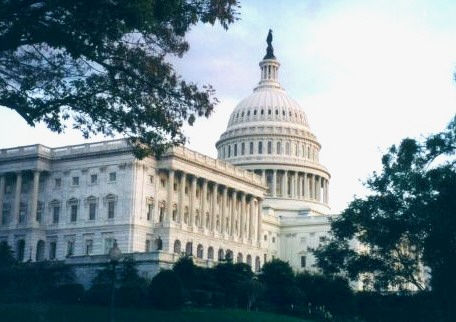 Fighting for Fair Pay
Among her many achievements, Senator Mikulski led a crusade for women to receive equal pay for equal work. Her mission culminated with the enactment of the Lilly Ledbetter Fair Pay Act during the early days of the Obama Administration.
Now, after nearly three decades of public service in the Senate, she recently announced her retirement effective next year (and her tenure in the Senate was preceded by many more years in the House and local government in Baltimore).
President Obama said, "Her leadership serves as an inspiration to millions of women and girls across the globe to stand up and lead."
In addition to being the longest serving woman in Congressional history, Senator Mikulski is also:
The first female chair of the all-powerful Senate Appropriations Committee.
The first female Democrat to win election to the Senate who did not succeed her father or spouse.
The first female Democrat to serve in both the House and Senate.
That's quite a legacy which won't be surpassed any time soon.
While she lacked a towering physical presence – being less than five feet tall — Senator Mikulski made up for it with towering leadership and a long record of distinguished public service.
Yes, she will be greatly missed upon her retirement. And not just by the citizens of Maryland.
DBG
*** PLEASE SHARE YOUR COMMENTS BELOW ***
 David B. Grinberg is part of the GovLoop Featured Blogger program, where we feature blog posts by government voices from all across the country (and world!). To see more Featured Blogger posts, click here.