In a recent interview with Suzanne Logan, Director of OPM's Federal Executive Institute, I found out more about the Senior Executive Service (SES) program and qualifications to share with my readers who desire a similar career path. Suzanne and I explored the SES program in depth, unpacking many of the key ingredients that lead to a successful career appointment. Last week's post focused on the core SES concepts and included a broad overview of the program, helping one level set expectations for the challenges that await most senior executives in federal government. Suzanne offers some thoughtful insight on what the executive core qualifications are, how the selection and onboarding process works and shares with us what she has found to be most rewarding as a career SES. This post is part two of a two-part series on senior executive pathways.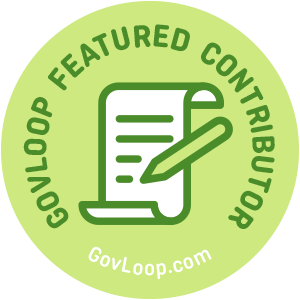 We've all heard of the impending retirement tidal wave. How are agencies preparing to fill a number of soon to be vacated SES positions?
Each agency resources its own SES selection process. Agency SES selection is ongoing throughout the year. Dr. Jeff T.H. Pon, the newly confirmed OPM Director, spoke to the challenges we face in securing the right talents for the federal government to better support the U.S. public as we move into the 21st century. Thus, we expect agencies will continue to select new SES from a variety of diverse sources — some from the federal civil service and others from the private, nonprofit sectors, academia and the military.
What advice would you give to millennials who have SES career aspirations? How can they start preparing?
SES as strategic leaders benefits from ongoing learning and development from a variety of sources such as formal educational courses and degrees, developmental assignments, and experiences in and outside of government. To begin preparation for an SES position, you should add to your kit bag from a skills perspective; seek positions of responsibility; learn your strengths and areas that need improvement; learn to operate outside of your "comfort zone;" develop a sense of humor; and, most importantly, learn to listen, while caring for your own team.
Could you elaborate on what the Executive Core Qualifications (ECQs) are and what roles they play in the SES selection and onboarding process?
OPM has identified five executive core qualifications (ECQs). The ECQs define the competencies needed to build a federal corporate culture that drives for results, serves customers and builds successful teams and coalitions within and outside the organization. Competence in each ECQ is required for entry into the SES and successful performance in the SES. The ECQs are interdependent; successful executives bring all five to bear when providing service to our nation.
The Agency Executive Review Boards (ERBs) and the OPM Qualifications Review Boards (QRBs) evaluate candidate applications based on demonstrated mastery of the ECQs.
What training and development activities will I need to complete to become eligible for an SES appointment?
Without knowing your experience level, I would recommend these programs. The First is OPM's Leadership Education and Development Certificate Program (LEAD certificate) and/or FEI's Leadership for a Democratic Society program. You may consider applying to your agency's SES Candidate Development Program (SESCDP). You might start by addressing this to your supervisor and the first senior executive in your supervisory chain. These leaders should be able to provide you one or more assessments to guide your choices. Remember to include these programs in your individual development plan.
I'm ready to apply to my first SES vacancy announcement on USAJOBS. Do you have any tips on how I can make my application package stand out from the competition? 
The OPM Guide to the Senior Executive Service Qualifications provides some very useful guidance and examples on how to write an effective application for an SES position. You might also consider asking some of the senior executives in your agency for their perspectives and personal experiences.
As a career Senior Executive, can you share with us what you've found to be most rewarding about that experience?
My answer is two-fold, and it comes down to mission and people. Any time we deliver a successful developmental experience for an agency or group of federal employees from across government and experience having things click for members of a program – it is tremendously gratifying. Second, it is extremely rewarding to share when one of our CLD/FEI team members celebrates a developmental accomplishment or an important moment in their professional life. Those moments can carry you through a long week of staff and budget meetings!
My thanks and gratitude go out to Suzanne Logan, OPM's Office of Human Resources Solutions, and OPM's Office of Communications for their contributions to this article.
Blake Scates  is part of the GovLoop Featured Contributor program, where we feature articles by government voices from all across the country (and world!). To see more Featured Contributor posts, click here.