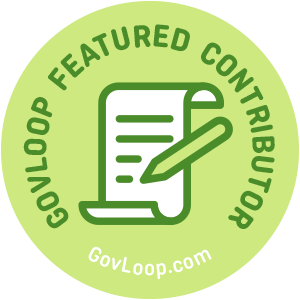 Recently, the East Coast was hit hard by Hurricane Florence. Many lost power and suffered significant property damage. Others lost loved ones, which is an unimaginable tragedy. We say prayers, we donate to the Red Cross, Salvation Army or local community organizations to ease the pain of those in need, but how do you manage yourself in the face of adversity?
The NBC News crew captured a group of first responders who spontaneously got on their knees and began to pray after realizing that the mother and child they were trying to rescue passed away before they could reach them. How do you manage yourself in the face of adversity?
The storms of life can take on many forms – illness, job loss, failed relationships, divorce, the death of a parent, loss of a child, etc. Our ability to bounce back from those deep hurts and challenges can be shaped by our culture, age or the lessons we learned from past traumas. In a recent Forbes article, Monica Thakrar defined resilience as "the ability to bounce back from unexpected adversity, changes or loss." Taking time to reflect on how you were able to move through past experiences is one way to strengthen your resilience muscles. Here are six additional steps you can take to build your resilience in the face of adversity:
Don't Isolate Yourself – There is strength in numbers. Engage with the people around you who care for you and about you. Don't reject their help!
Shift Your Focus – Sometimes, bad things happen, and we can't always control or avoid what comes our way, but we can choose how to respond to it . . . even inaction is a choice! Try to find the lessons in it. Concentrate more on what you still have and less on what has been lost. Not easy, but necessary to facilitate forward movement.
The Only Constant is Change – Adversity can impact opportunity. What was possible yesterday may no longer be possible today. Create a plan B, C, D, E, etc., to keep moving forward.
Keep Setting Goals – Identify one thing you can accomplish today that will move you in the direction of next and better.
Take Care of Yourself – Each time I take a flight, the Attendants give the same instruction . . . "in case of emergency, place the mask on yourself first . . . before you help a child." Self-care is not selfish. Don't be so focused on others that you forget to breathe and eat and bathe and rest.
Decide – When things get overwhelming, it can feel easier to just ignore it, but that doesn't resolve anything. Identify one thing you can do, one call you can make, one step you can take to move toward better and next. Follow the wisdom of Hellman's mayo – Keep cool, but don't freeze.
When storms come (literally or figuratively), remember that the pain will eventually go away or become more manageable. Remember that you have what it takes to weather that storm. Remember that you are not alone. If your storm is happening at work, consider reaching out to the EAP Office in your area – they have tools and resources to help you navigate through trying times.
Wanda Pemberton is also part of the GovLoop Featured Contributor program, where we feature articles by government voices from all across the country (and world!). To see more Featured Contributor posts, click here.