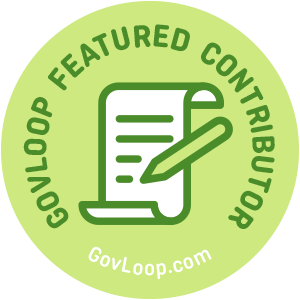 With a wave of retirements approaching across public service, government leaders need to attract a new generation to fulfill critical public sector functions. Leading the regional collaborative Innovative Pathways to Public Service (IPPS) has shown me it takes commitment and partnership to inspire and equip young adults into careers in public service.
What is the Innovative Pathways to Public Service collaborative?
IPPS helps answer the need for public sector recruitment in our local region. Established in Sacramento, California in 2017, Innovative Pathways to Public Service is a collaborative focused on youth and workforce development. The collaborative includes leaders from education (K-12, community college and university), workforce development, municipal and state government agencies, and regional community and business partners. Partners are committed to aligning programs and services to support public sector employment and training. Together, partners are building effective, data-driven strategies for attracting, developing and retaining diverse and qualified talent. Through a collaborative informal network, this dedicated cohort of stakeholders are champions of change in engaging a new generation of the public sector workforce.
5 Strategies to Build Pathways for Young Adults into Public Service
Thus far, IPPS is implementing strategies such as the following to attract young adults to public sector careers.
Ensure Diverse Perspectives

Convene a diverse group of leaders from across sectors (education, government, nonprofit, private) to consider pathways holistically and develop sustainable strategies for attracting young adults to public service.

Gather Workforce Data

Review data from employers and economic research to better understand the local labor force and quantify the need for a new generation of public servants in the region. Check out the IPPS workforce trends infographic for an example.

Consider Curriculum Change

Build a dialogue across government employers and high school and college level educators to tailor curriculum that prepares students with the skills and knowledge needed to be successful in a public sector career.

Expose Youth and Educators to Real-World Public Service Work

Set up opportunities for students and teachers to visit a government agency, talk to inspiring employees, and learn about the range of career opportunities available in public service. Learn more about the IPPS Youth in Government Day.

Connect Youth with Peers in Public Service
What is your agency doing to attract young adults to public service? Does your region have a collaborative effort like IPPS to help bring the next generation into public service?
Danielle Metzinger is a GovLoop Featured Contributor. She leads efforts across agencies and sectors to think big about improving government for generations to come. Danielle serves as an Organizational Excellence Specialist in the executive office of the California Department of Transportation. Throughout her public service career, she has worked on high profile projects related to organizational development and succession planning in California state government. She leads NxtGov, a nonprofit professional network for public servants, and Innovative Pathways to Public Service, a collaborative of educators and government officials to bring young people into public sector careers.  You can read her posts here.