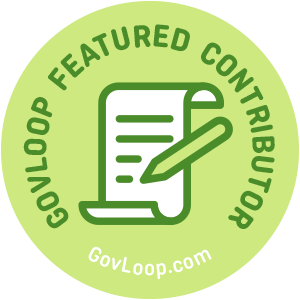 Recently, we completed a project laying out the process for setting up "community cabins" in the city of Oakland. These "community cabins" are temporary shelters for unhoused persons.
While laying out the process was interesting in and of itself, as it required interviewing staff from various different departments, the most interesting insight was one that should have been obvious but was not – because the Public Works Department spends so much time on the streets interacting with unhoused individuals, they have relationships that essentially lead to them playing an informal outreach role.
This reflection is interesting not just for what it meant in the context of the success of the "community cabins" but for the questions it raises in terms of untapped expertise. That is, what are our blind spots relative to how stringent adherence to job classifications may inadvertently mask the full breadth of staff expertise — and more importantly be impacting our ability to have a broader impact?
The answer to this question may have significant ramifications.
Part of the role of the Civic Design Lab is to work with staff and the community to impact the way government operates, so for us, the answer to this question is intricately tied to our success.
The follow-up question for us is how do we implement or try different systems to more thoroughly understand the untapped staff expertise?
One potential way is through a staff survey, one that asks staff questions about their feelings about their ability to innovate, try on new skills and fully utilize existing ones.
Another interesting model that I would love to attempt to build upon is the [email protected] program at Kaiser.
The [email protected] Program is described as:
A community of passionate and motivated KP employees who share a desire to advance KP's mission while advancing their career through new and meaningful experiences
A marketplace of interesting projects from across the organization that are seeking to harness fresh and diverse perspectives to advance KP's strategic priorities
Fundamentally, [email protected] is the mechanism that connects people (i.e., the community) and opportunities (i.e., the marketplace).
Functionally, the way the program works is that any employee can post a project on the internal portal. Other employees then have the opportunity to apply to be part of the project. Selected employees agree on the scope of work with their manager, attend a meeting, and then the work begins.
In this way, employees from all across the organization are potentially able to grow or strengthen their existing skillsets and build relationships with people they ordinarily would not be in contact with.
A couple of weeks ago, my colleagues and I had the opportunity to attend a demo and are already thinking of ideas for how we can implement something, likely on a much smaller scale.
Are you aware of untapped expertise hidden by the silos in your organization? What sorts of things are you trying to fully unleash the potential of your team members?
For more about how we are approaching our work, check out the previous posts about vulnerability, leadership, trusting the process, failing safely and using data in decisions.
Brandon L. Greene is a GovLoop Featured Contributor. He is the Manager of the Civic Design Lab in Oakland. Brandon is a graduate of Boston University Law School where he was a Public Interest Scholar and Martin Luther King Social Justice Fellow. Previously, Brandon was an Attorney and Clinical Supervisor at the East Bay Community Law Center where he created and lead the decriminalization of poverty clinic. Brandon's article Depraved Necessities: Prison Privatization, Educational Attainment and the Path to Profit was published in 2013 by SRBLSA Law Journal. His forthcoming articles will be published in the Harvard Blackletter Law Journal and the Berkeley Criminal Law Journal. Twitter: @brandonlgreene. You can read his posts here.