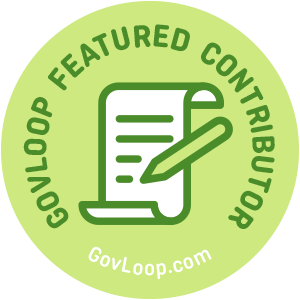 Although the federal government may often be slow to implement technological advancements, on the whole, it leads the way in terms of providing and promoting telework, as you can see on the comprehensive Telework.gov website. Telework (or telecommuting, working remotely, working from home, etc.) is arguably the way of the future, as constantly connected workers strive to find work-life balance and avoid burnout. Thanks to tech like the Internet, VPNs, webcams, and cell phones, many job duties these days can be carried out effectively remotely—sometimes even more effectively than in an office environment.
Make It Work for You
Telework can be a struggle at first, though—especially if you've spent your career commuting to the office each day. It took a lot of trial and error to figure out how to make it work for me. If you're fortunate enough to have a forward-thinker leading your organization and you've been granted permission to telework, how do you make the most of this benefit and convince your employer to let you keep it? Try these tips.
Maintain regular "office" hours. Set your schedule, inform your colleagues, and try to stick to it. Working until 5 pm? Don't answer emails at 6. Of course, depending on your employer, there may be some wiggle room here for, say, running to a doctor's appointment at a random time and then working later rather than taking sick leave (a scenario that ultimately benefits the organization because you're not forfeiting that work time). Try to be as consistent with your hours as possible, which will help you establish an effective routine and will allow your colleagues to know with some confidence when they can reach you.
Set timers. This was an early trick I learned to help me stay focused. Want to throw a load of laundry in while you're teleworking? Sure! But wait until your "break" time. Set a timer to remind yourself to get up and stretch every so often, and use this time, if needed, to accomplish a quick home task. Set one for the break period, too, so you don't get carried away and turn a 10-minute break into something much longer.
Create a regular work space. I've always been lucky enough to have a dedicated area in my home that was just for work. Most of the time, this was an actual room with a door that I could close, but it's also been a desk in a quiet, but shared, space. Whatever you can manage, make it your own.
Quit at quittin' time. It can be tempting to work through close-of-business when you work from home; the office doesn't suddenly clear out, colleagues waving goodbye as they head toward the door. And, of course, one benefit of telework is that, if you are in the middle of something and you can't pull yourself away, you don't have to quit to make your train or avoid having the lights turned out on you. Similarly, in special cases, you may be called to work outside of your scheduled hours if something comes up, and you're uniquely positioned to be able to react if you have what you need in your home office (however, don't let yourself be regularly pulled into working after hours by a boss or colleagues who assumes that you can because you telework; this is a much-needed stipulation in most telework agreements that you might sign with your employer). Under normal circumstances, try to put your work away as close to your scheduled end time as possible, and leave it there. Shut down the computer, close the door if you have one, leave the work cell in the office.
Plan a transition activity. Last, it can be hard to transition from work life to home life when you work at home. I find it helpful to plan an activity between closing down my computer and shifting into strict home mode—whether that's leaving the house to run errands or hit the gym, going away from my desk to meditate, walking the dog, or enjoying a glass of wine. It's just a little time to shift your head from the work of the day and to help you let it go until morning. And, since you're not commuting, you have a little extra time to add it in!
It's a Win-Win!
The benefits of telework are increasingly evident in our ever-more-connected world. Even on a part-time basis, telework tends to improve employee morale, retention, and productivity. It saves employers labor hours typically lost to snow days, sick days (the kind where you're just sick enough to infect everyone in the office, but not too sick to sneeze at your computer at home), and commuter issues, like traffic accidents and train schedule disturbances. It keeps eligible employees off the roads and tracks, clearing the way for those sad saps whose jobs don't allow for telework.
Consider working with your employer to develop a telework schedule that works for you, and then crush any employer skepticism by following the above tips and being your most efficient ever!
Ronda Lindsay is a GovLoop Featured Contributor. She has been an editor in the federal government for 13 years, working first for the Department of Defense and then for the National Transportation Safety Board. She has a master's degree in professional writing from Towson University and a bachelor's in English, with a minor in writing, from Oregon State University. She is passionate about plain language (in the government sphere), nature, books, fitness, and crafting. Originally from Portland, Oregon, Ronda loves to mentor others from west of the Mississippi who are interested in civil service. You can read her posts here.