* North Dakota's new Chief Data Officer, Dorman Bazzell, authored this blog. With 30+ years of private sector experience in technology and leadership, we are thrilled to have him on Team ND. He looks forward to taking his knowledge of leveraging technologies to sell products and translating it to serve our citizens.
In the private sector, data is used to help sell products. The government may not be concerned about product sales, per se, but what if the data gleaned from the significant amount of data governments have, linked to citizen feedback and program outcomes, can improve services? The digital age affords government – as well as the private sector – an opportunity to look at the intersection of data, technology and the citizen experience to improve all facets of service delivery. By linking program goals, funding and outcomes, we can create a more data-driven government that puts citizens first.

Data in the Digital Age
There are many examples of state, local and federal government diving into the data journey, which has exploded as digital-age advancements in Artificial Intelligence, Machine Learning and cloud offer cost-effective ways to parse, view data, and ultimately wring value from data. For instance, Philadelphia and Cincinnati have leveraged private sector partnerships and data visualization tools to identify trends for opioid and heroin overdoses, increasing transparency of the problem and enabling stakeholders to make more informed decisions.
Use Cases
Similarly, in addressing North Dakota's opioid treatment efforts and focusing on overcoming the shame and stigma of addiction – a policy initiative driven by First Lady Kathryn Helgaas Burgum – our data indicated a gap that we addressed by putting Naloxone into the hands of more emergency responders. Additionally, as one of Gov. Burgum's five strategic initiatives, data around behavioral health, addiction and incarceration are increasingly being used to show that by treating addiction like the chronic disease it is and moving resources upstream, we will save lives and money. Building new jails isn't getting to the root of the issue. Many of those in our system are there because of crimes rooted in addiction. And jail time without rehab is not a cure for addiction. Data analysis of these issues is leading to improved policies. For example, emphasis on community-based treatment and support services is making a positive impact on individuals across the continuum of prevention, early intervention, treatment and recovery.
Last's week profile of Darshan Shah, Indiana's CDO, is another example of finding ways to marry disparate data to improve citizen and program outcomes. So where do we start the data journey: do we begin with data, improve it, then see if we can drive value, or do we begin with a cool, new app and services? In North Dakota, we think it starts with the citizen.
Citizen Jane
In focusing on a citizen-centric approach to government, North Dakota is focused on improving the experience for citizens and businesses. Taking a personal approach is helping us connect these audiences to the right services, at the right time.
Take, for instance, the persona of "Jane," an unemployed single mother who could avoid standing in line at the unemployment office and instead go online to a state website where she enters her information to apply for unemployment benefits. The website automatically culls her information across a number of agencies and integrates it into a profile that offers up relevant services, such as free and reduced lunches for her school-age children, reduced heating bills and job services organizations.
While this seems like an intuitive approach beyond just a technology 'fix,' it takes a mindset and culture shift of "Working as One." It takes agreements to share data between/among agencies, as well as political will to invest in the front end. Before we throw technology at perceived problems, we also need to understand the problem we're trying to solve: like how to share data in a way that enables seamless services for Jane. We must approach our efforts with the mindset that it's ok to try and outcomes may not always hit the mark, and embrace that risk as an opportunity to grow, learn and transform.
Transparency
Many entities are embracing the power of BI tools that integrate data and provide robust data visualization. Why does that matter? It takes the legwork – and the guesswork – out of community planning and economic development efforts.
Creating healthy, vibrant communities is key to attracting and retaining the 21st-century workforce. Our efforts to work with community leaders statewide on these efforts include developing the Main Street Community Dashboard. This simple but powerful set of dashboards gives elected officials and community members alike a better view of everything from local business makeup and sales tax revenue to school enrollment trends. Benchmarking city and county data against towns of similar sizes can help give decisionmakers better insight into trends and future opportunities to help them make the most informed decisions.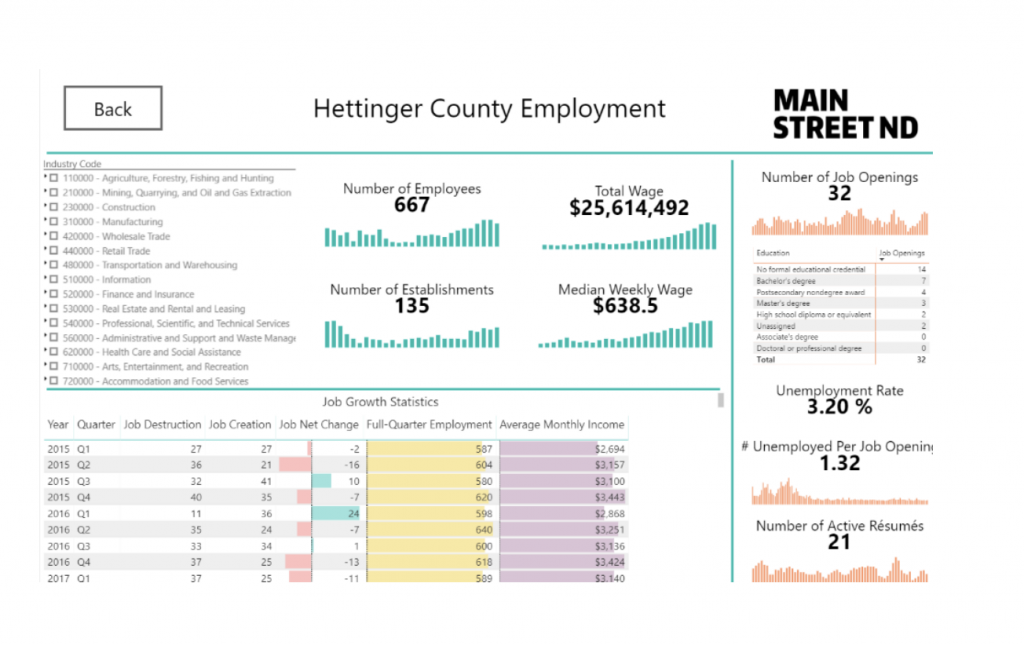 The Data
Technology is only useful if it is enabling things to be done easier, faster or more cost-effectively. Just like data that can help a company sell a product, government, focusing on "what problem are we trying to solve?" using the tremendous amount of data available, ultimately will help identify the systems and approaches to help Jane – and all of our citizens – get the most of out their government.
For more on this topic, visit this blog on best practices, or this recent GovLoop blog on data lakes and data hubs powered by the cloud.
Shawn Riley is part of the GovLoop Featured Contributor program, where we feature articles by government voices from all across the country (and world!). To see more Featured Contributor posts, click here.