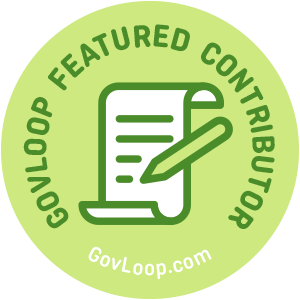 Leadership comes in all forms, shapes and sizes. The qualities of a great leader can vary, but there are a number of commonly held misconceptions which need to be dispelled. In my years of professional experience, I have been privileged to work with great mentors and leaders, many of whom have taught me valuable lessons on what it takes to succeed as a leader. The following leadership myths were identified based on my time working in government, non-profit organizations and corporations throughout my career.
Myth #1 – You Need to Be the Boss to Lead
Early on in my career and based on my upbringing and my parents' experiences, I was under the impression that the only individuals who could be deemed leaders were those who were technically "in charge." In my support roles at the beginning of my career, it took me a while to figure out that you could lead even if you were not the manager or director of your team. Leadership skills can be exhibited no matter what position you have in a team. Try showing some initiative in your next staff meeting. Help a new team member acclimate to the office. Share your expertise with community members so they understand what your agency or organization does.
Myth #2: You Are Born Into Leadership
Despite what you see at times in politics and among certain sections of society, a great leader does not need to be born into the role. While learning from a family member might be well and good, the true testament of a great leader is how battle-tested that person is and how that person reacts to conflict and challenges. Many of these experiences cannot be passed on from a family member. These experiences must be learned and developed.
Myth #3: You Need All of the Answers
It takes courage to say to someone, "I don't know, but let me find out for you." When individuals are put into leadership roles, many aspire to be the all-knowing leader that can provide the team with responses and solutions at all times. This idea sets an improbable precedent that you will have a hard time delivering time and time again. Regardless of your role in your agency or organization, it is much more prudent to provide a truthful response that promises to address a situation by finding out the correct information. Once you do find out what to do, follow up with the person inquiring as a final way to close the loop.
Myth #4: You Just Order People Around
No one likes a micro-manager who barks orders at staff. This clearly does not exemplify true leadership. In my experience, leadership has more to do with exercising good judgment and working to keep your team on the right path to achieving goals and objectives. The qualities needed involve listening to your team and providing the right resources necessary to empower your team to carry out their tasks. This is so much more than simply telling people what to do.
Paul Negron is part of the GovLoop Featured Contributor program, where we feature articles by government voices from all across the country (and world!). To see more Featured Contributor posts, click here.