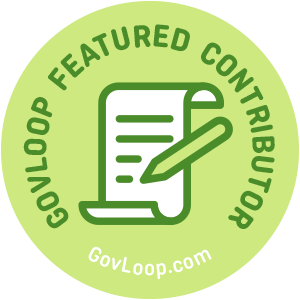 In 2015, I purchased my own personal DJI Phantom 3 Advanced unmanned aircraft system (UAS) — also known as a drone.
I was also the fire chief in Charlottesville, VA. I purchased my drone to explore its utility in the public safety environment. It was $799 for the drone (and two extra batteries) which came with a controller, battery and high-resolution camera capable of digital images and real-time video.
After several days of flying as a hobbyist at a nearby rural park, it was clear that drones would have a huge impact on public safety operations — but even I couldn't have imagined how much.
The next steps of moving forward were difficult due to the concern over privacy policy and in 2013 Charlottesville and the Commonwealth of Virginia had set a two-year moratorium (no drone zones, with exceptions) on the use of drones by public agencies. The other challenge until 2016 was the Federal Aviation Administration's regulations which required either a manned pilots license or completion of flight ground school.
My evaluation was clear — the cost was affordable for a public agency; flight control and operations were easy and user-friendly; GPS would hold the drone in position so if signal was lost it would return to home and land; and the digital imagery/video was exceptional.
Without getting into the weeds, the rule changes in 2016 to unmanned aircraft systems (UAS) or drones dramatically eased the process for public agency and commercial drone flight authorizations which now allowed a much faster and affordable path forward.
In 2017, I worked to assist in the formation of the Albemarle County Sheriff's Office Search and Rescue UAS Team and while working as the acting deputy state coordinator, facilitated the beginning of the Virginia Dept of Emergency Management's (VDEM) UAS Program, which utilized and cross-trained its hazmat officers as remote pilots.  VDEM utilizes its drones primarily for search and rescue, hazmat response and damage assessment. However, VDEM will also respond by request to any locality in Virginia for situational awareness.  It now has a drone in every state defined region in Virginia.
Advance to the present and you will read daily news stories on how "drones for good" are helping public safety do their jobs more safely and efficiently. Departments like Torrence CA PD, Alameda County CA Sheriffs Dept, FDNY, Florida State Highway Patrol, Miami-Dade FD, York County VA Fire & Life Safety/Sheriff combined team, to name but a few.
At the federal level, the Department of Interior has the largest, most mature and extensive UAS program which is mainly used for land management purposes and spends significant time assisting with the major wildland fires in the west. The number of public safety agencies with drone or UAS programs is now estimated to be in the thousands.
Following the hurricanes in 2017, drones quickly became synonymous with disaster response and would be a key tool for quick situational awareness and let public safety, elected officials and the public know how bad is bad. This information helps to identify impact to a community, understand and request the appropriate resources to mitigate and recover as quickly as possible. In disasters, drones provide immediate situational awareness and have been critical following the recent and severe hurricanes, floods, mudslides, tornados, earthquakes, volcanic eruptions and wildfires.
But drones have an even more significant impact, as they have successfully:
found lost people in the wilderness, in the snow and even dementia patients (even at night with thermal imaging)
warned swimmers of a shark nearby
dropped flotation devices to swimmers in trouble
monitored damage, road closures during major disasters
provided aerial reconnaissance for wildland fires to show direction of fire spread & redirect firefighting teams
identified dangerous situations at structure fires with thermal imaging cameras
identified hazardous materials with a remote hazmat sensor on the drone
identified an otherwise invisible plume or release of a hazmat substance
provided overwatch during dangerous law enforcement tactical entry
been used to fly inside buildings to safely clear and secure areas of bad actors
monitored hostage situations leading to successful resolution
identified alligators in proximity to people
helped to reveal damage to dams, levies and other critical infrastructure
helped to evaluate the major damage and locate people in need from the Alabama tornado
helped to monitor volcanic fissures, lava flow, damage to houses and identify areas in need of evacuation
have been used to secure prisons and correctional facilities
have even responded in advance of patrol cars and provided immediate information to dispatch & officers
helped to capture prison escapees
The list is longer than reasonable to include in this blog. But clearly, drones are enhancing the safety and effectiveness of operations of our public safety agencies and are here to stay.
I always ask public safety agencies without access to drone data, "Would you ever unnecessarily put your citizens or responders in harm's way?" and after they respond with a resounding "no", I follow-up with, "Aren't you doing just that by not utilizing a drone and not knowing about the hazards that exist?"
As the world of drones continues to expand, there will need to be a balance in the ecosystem to enable drones for good, counter the drones for bad and develop a comprehensive unmanned traffic management system. My next blog will address the potential threats and need for counter drone solutions.
Charles Werner is a GovLoop Featured Contributor. He is the retired Charlottesville fire chief and 44-year public safety veteran. Charles worked with the Virginia Department of Emergency Management from 2015 – 2017 as a senior advisor/acting deputy state coordinator. Charles served in numerous leadership roles at the local, state, national levels on public safety communications, GIS, broadband, information sharing, thermal imaging, enhanced location technology, FirstNet, and drones. Read his posts here.