You treat your job like a fighter pilot handles his jet. You love your job and you're ready to take on every challenge. You have the right stuff to make your organization the best it can be. What can go wrong?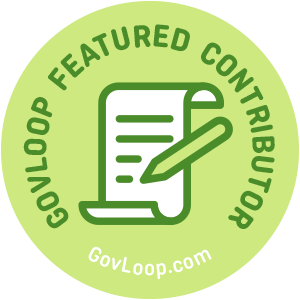 Plenty.
The best job in the world won't last forever. Perhaps with little notice, your job retention warning lights start glowing like Christmas on the Las Vegas Strip. How prepared are you to divert for a smooth landing to a new job or retirement? Or are you going to deny anything is wrong and try to keep working the situation until you have no choice but "Eject! Eject! Eject!"
Handle your career like a fighter pilot. Have a career exit strategy ready when you take off.
A FIGHTER PILOT IS ALWAYS PREPARED TO DIVERT
According to the Bureau of Labor Statistics, federal employees had an average tenure of 8.8 years. Longevity in a job doesn't always mean stability. Things change. More importantly, there's a notoriously long process to apply-interview-select for the next job. When the time comes, it's up to you to be prepared to divert. One way to prepare is to establish active USAJOBS searches and load an up-to-date resume to arm for a specific target and fire. Apply for the jobs that interest you. Forecasting how you will feel about your current job several months in the future is difficult. It's easier to decline a job offer because you still enjoy your current job rather than regret not applying when you had a chance. Having options makes you a worthy adversary.
A FIGHTER PILOT WATCHES FLASHING WARNING LIGHTS
Organizational leadership changes can make going to work an unbearable experience. The job you loved for years suddenly isn't so great. Is that a signal telling you it's time to go? Take time to evaluate the situation. Leadership changes, especially in agencies like the Defense Department, are quite common. Uniformed leaders bring with them their own leadership styles that may differ greatly from predecessors. Check your emotions at the door and be a consummate professional. Give new leaders a chance to adjust to the job and the organization culture. Make a conscious effort to work within the system and commit to your best performance. Keep an eye on the warning lights. They are apt to go out when factors stabilize. Don't let a temporary change in the workplace affect your career glide path.
A FIGHTER PILOT CALCULATES REMAINING FUEL
One day, your job will ultimately end. Like the fighter pilot who calculates how much longer he can fly with a low-fuel warning, you can determine your last day on the job. Don't deny the job will ever end. Term assignments, overseas assignments and retirement dates are all examples where the last day on the job can be calculated. You must have an exit strategy. Understanding when the job ends gives you time to plan and weigh your options for leaving. Your exit strategy should involve financial planning, completing education or retraining for a career change, beginning a timely job search, or deciding what bucket list-destination to visit first.
WHAT'S IN YOUR EXIT STRATEGY TOOL KIT?
Naval aviators have an important tool called the Naval Air Training and Operating Procedures Standardization (NATOPS) program that tells them what they should do to fix any flying problem. Federal employees have their own tools to help devise personal exit strategies. Here are a few:
Thrift Savings Plan: Personal finance advisors suggest an emergency fund of three months of living expenses. The Thrift Savings Plan is a great place to maintain it. Loans can help bridge unforeseen career changes.
Leave: Get smart on OPM rules on how leave can and can't be used. Accrued leave and leave without pay have helped many federal employees transition.
Training and Development: Many agencies offer different training and development programs. Improve your survivability in tomorrow's workforce by sharpening your skills in computer software, project management, leadership and more.
USAJOBS: The gateway to federal employment allows users to set up job searches based on a wide range of parameters including specific location and key word searches.
Personal networks: For every federal employee who has ever left a job, many more have gone before. Use social media (Facebook, LinkedIn) to make connections with those with experience.
James Brooks is part of the GovLoop Featured Contributor program, where we feature articles by government voices from all across the country (and world!). To see more Featured Contributor posts, click here.