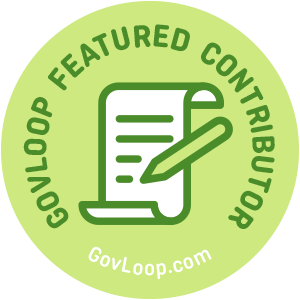 According to the U.S. Department of Education, about nine percent of the 25-to-29-year-old population has a graduate degree, almost double what it was at the beginning of the decade. At the same time, rising tuition costs have far outpaced inflation. So should you should jump on the bandwagon and start your grad school application ASAP? Maybe, but do these things first to help decide.
1) Make sure a graduate degree is really what you need
If you are planning graduate study to advance your career, be sure to check in with a variety of resources (recruiters in your industry, senior organizational leaders and peers who have completed similar graduate programs) to increase your confidence that graduate school will have its intended effect on your career pathway.
At the same time, compare alternatives to graduate school like graduate-school-sponsored certificate programs, professional certifications offered by associations or other industry organizations, or volunteer leadership positions that could also round out your skills and credentials.
2) Think hard about what to study
I've been invited to speak at several career planning events for young professionals and often am asked about what I studied and how it impacted my career path. The labor market for graduate degree holders has changed considerably since I got my two graduate degrees, so rather than discussing my personal career experience, I focus on what I've observed in the current job market.
My general advice to all has always been to pursue a technical, skill-based degree over a more general, liberal arts graduate degree. Most employers are hiring people for their skills rather than basing their decisions on whether job candidates have a master's degree on their resumes.
3) Decide if you're going to go full-time or part-time
Graduate program formats and lengths have changed a lot over the last few decades. Some programs offer one-year master's; great if you can take a leave of absence or leave your position and devote the full-time energy needed for an intensive program. Others offer programs with intermittent peak periods, including regular online meetings and episodic, intensive classroom instruction.
And the old standard still exists; mostly evening classes, which you can take part-time. I took nearly five years to complete my second graduate degree because I was working full-time and newly married. If you do stretch it out, make sure you know about any time limits for completing your degree.
4) Run the math
Have you prepared a budget for tuition, fees, books and any other costs for completing the degree? Will you be taking time off work to complete the degree? If so, add in something often overlooked – any earnings you would forego and living costs. Can you estimate how much the degree will add to your career earnings over the remainder of your career? How much more do people with that degree make now and in more senior positions? Are the incremental earnings greater than the cost of the degree?
Think hard about the pros and cons of a higher- vs. lower-priced graduate degree. Will the more expensive degree really make a difference in your earnings long term? If not, look for a strong, lower cost/public university option.
Once you have your budget, consider carefully how to finance your degree. Will it come from your savings? A 529 plan? A Roth retirement account? Family contributions? Scholarships? Loans? If loans are a big part of your plan, estimate what the monthly costs of repaying those loans will be with an online calculator when you graduate. Again, will your incremental income cover the principal and interest on a loan?
One area for support: If you are a federal employee (or the spouse or child of a federal employee) you may be eligible to apply for an undergraduate or graduate study scholarship from the Federal Employee and Assistance Fund. The next deadline is March 25, 2019. Check it out!
Joyce Warner is part of the GovLoop Featured Contributor program, where we feature articles by government voices from all across the country (and world!). To see more Featured Contributor posts, click here.