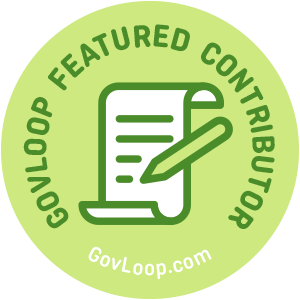 In 2017, businesses and consumers from around the world sent more than 281 billion emails from 3.8 billion accounts. As government agencies adapt to widespread shifts in day-to-day operations, especially those influenced by an increase in flexible work options, email will continue to evolve as a critical communications tool in the modern workplace.
That means the value of email etiquette may soon rival any hard skill on your resume.
In the digital age, how can you stand out and make the right impression online? Is there a way to optimize professionalism in daily conversation without speaking face-to-face? Spoiler alert: yes! To make the most of your inbox, start by deleting these five words from your vocabulary:
Just
Intended to soften requests and opinions, this word rarely serves a purpose and will only weaken your writing. While the majority of words on this list contain a substitute, "just" can almost always be stricken with no replacement. You may be surprised how the omission of one single word can add weight to your emails by introducing a tone of self-assurance.
Instead of: "I just wanted to follow up on the budget request."
Use: "I wanted to follow up on the budget request."
Sorry
In the workplace, "sorry" is frequently misused as a polite disqualifier instead of a genuine apology. If you missed a deadline or stepped out of line, then saying you're sorry fits the bill. But asking for help, requesting meetings, providing appropriate feedback and following up on tasks are not situations deserving of an apology.
Instead of: "Sorry to bother you, but do you have a few minutes to meet this afternoon?"
Use: "I would like to get your feedback on tomorrow's presentation. Do you have a few minutes to meet this afternoon?"
!!!
A string of exclamation points between pals? Absolutely! But to your agency director? Absolutely not. Reserve exclamation points for casual exchanges between friends, opting for more professional punctuation when emailing colleagues and, specifically, superiors. Instead, try to verbalize your positive emotions with additional context. Why are you excited? What specifically are you thankful for?
Instead of: "Thank you for your help on this project!!!"
Use: "Thank you for your help on this project. I greatly appreciate your attention to detail and positive attitude."
Try
The word "try" undermines confidence and emphasizes doubt. While there is no shame in admitting uncertainty – you don't know what you don't, right? – seek out phrasing that doesn't call into question your ability or skillset. When addressing improbability, strike "try" from your vocabulary and focus on providing alternative plans.
Instead of: "I'll try to finish the report before I leave today."
Use: "If I don't complete the report today, I'll finish up first thing tomorrow morning."
Can't
Perhaps one of the most negative words in the English language, "can't" will leave a bitter taste in your inbox. First, address the conflict, then redirect the conversation towards what you can do. This rerouting can transform a negative email into a positive exchange by highlighting your optimistic attitude and proactive style.
Instead of: "I'll be out office tomorrow, so I can't make the meeting."
Use: "Although I'll be out of office tomorrow, I'll send my notes with Hannah before the meeting."
Laura Wilcox is part of the GovLoop Featured Contributor program, where we feature articles by government voices from all across the country (and world!). To see more Featured Contributor posts, click here.