In today's digital age, we can access overwhelming amounts of data. From social media analytics to email tracking, we constantly collect information about ourselves and others.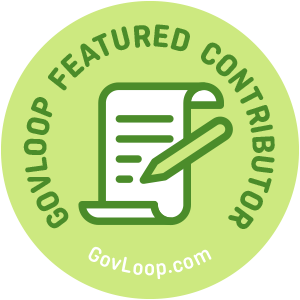 To emphasize this point, Microsoft Viva Insights revealed that 90% of my time was spent in online meetings last month. This tech feature provides insights into how often time spent in collaboration, focus, well-being, and networking occurs during the workday. According to the data, I was dedicating 2.5 hours to weekly meetings, with 17% of this time spent collaborating with others. Another portion (10%) was used to catch up on emails. There seemed little time for focus.
After seeing my Viva Insight report on my work habits, I was left to ponder: What does it say about me? What story does the data tell about what I value most during my day? The truth is that it was not reading emails that I appreciated most. It was making connections with members of my team and serving my clients. But, looking at the data, you wouldn't know it.
This brings me to my question: How can we utilize such data, using the latest technology, to improve our leadership?
Why We Need Data as Leaders
Data is meant to tell a story. It provides insights about trends, helps us understand patterns and enables us to make predictions. As leaders, we use this information to make informed decisions that impact our teams and organization.
However, data doesn't tell the whole story on its own — the devil is in the details. To utterly understand what it's telling us, we must dive in and analyze our work practices. It can reveal where we can make changes, such as spending more time on tasks that are high priority and being more mindful of communicating with colleagues. This is especially crucial now with the boom in hybrid work practices.
Strengthening Leadership Through Data Analytics
A recent article in Psychology Today suggests that we can use technology to stay connected with those closest to us. Taking advantage of the digital tools available, like setting reminders for people to check in on each other or for essential project milestones, can help bridge any geographic gaps and bring teams closer together.
Data and technology tools also can offer insights into our communication styles and patterns. For instance, we can identify areas where we need to improve our communication skills by analyzing email response times, tone, and frequency.
In the article Workplace AI Wants to Help You Belong, published in the Stanford Social Innovation Review, the authors list 34 data analytics tools that are designed to promote belonging at work and encourage behavior modification through digital "nudges." Some examples: Slack and Zoom notifications reminding you to engage with your coworkers, AI prompts to use more inclusive language, and a dashboard for prepping check-ins. Surveys and other listening tools suggest that a team is connected but burnt out. Additionally, leaders can use the data generated from these technologies to strategically plan their next steps.
Finally, this report provides 12 convincing arguments for why data is crucial for leadership success. Of the reasons listed, three made a powerful impression on me as a leader:
Improve People's Lives: Data will help you improve the quality of life for the people you support.
Find Solutions to Problems: Data allows organizations to determine the cause of problems more effectively.
Know What You Are Doing Well: Data allows you to replicate areas of strength across your organization.
All of these illustrations underscore how data analytics can deepen our relationships and help us lead better. It can help unlock new levels of awareness and connection in our personal and professional lives. It's amazing what technology can do — the options are simply endless.
Best Practices for Using Data and Technology in Leadership
It's no surprise that technology plays a significant role in our lives. We use it to stay in touch with family and friends, research, and share parts of our world with others through our social media feeds. However, data is an information tool to be used with caution. If done correctly, data and technology can foster deeper workplace relationships. It is essential to be transparent, personalize interactions, choose the proper communication method, balance virtual and in-person connections, and measure progress with key performance indicators.
---
Shakima "Kima" Tozay is a Licensed Clinical Social Worker whose government career spans over 15 years, beginning in the U.S. Navy. Kima has dedicated her career to serving the military community in various roles across diverse settings and agencies.  Her current position is as a Medical Social Worker serving Veterans. She is also a Social Work doctoral student at the University of Alabama. Kima is a Certified Diversity Professional (CDP®). She also holds certifications in Executive Leadership from Graduate School, USA, and a certificate from Stanford University in Leveraging Diversity and Inclusion for Organizational Excellence. Connect with Kima on LinkedIn.