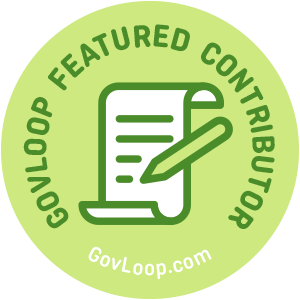 What is Gemba?
A mere mention of the word "Gemba" outside lean manufacturing circles, and you are likely to draw odd glances.
Gemba is a Japanese word meaning "the actual place" or "the place that matters most." In lean six sigma, the Gemba refers to "the place where value is created."
This includes areas such as the shop floor in manufacturing, the operating room in a hospital, the job site on a construction project, the kitchen of a restaurant, or the workstation of a software programmer.
Gemba are rarely found on or around the desk of a public leader. A public entity must first develop a thorough understanding of its end-to-end processes. Then, determine where the value lies in each step of each process. Therefore, public leaders must understand how Gemba creates value in your public organization.
The How and Where of Value
In order to understand the concept of Gemba in the public sector, we must answer two questions:
How do we define "value" in our public organization?
Where is "value" created?
First of all, the consumer defines value. The daily activities of the public organization create value when it works to maximize the overall well-being of its citizens. This daily endeavor requires a delicate balance of the needs of businesses, interest groups, and individuals.
Public organizations can find value at the intersection of public needs and political compromise. Many different places (Gemba) in the public sector create this value. These include judicial clerk offices, 911 dispatch centers, jails, courtrooms, and the driver's seat of a road grader.
Hence, public sector leaders need to spend time in the actual place to get a better understanding of current state processes.
Take a Walk
Public leaders must spend time in each of their departments and get a thorough understanding of each department's current state of operations. Enhancing value to the consumer can be formulated by finding areas for improvement. Therefore, public leaders can begin by conducting a process walk of the Gemba.
This activity is a series of structured, on-site interviews with representative process participants to gain a comprehensive understanding of the process. Interviews focus on detail such as process time, wait time, defect rates, and other information that can lead to targeted improvements. A successful Gemba visit and process walk will include the following six steps:
Select a department and choose a process to walk and start with smaller departments and fewer complex processes
Create a high-level outline to document the various steps in the process from start to finish
Identify the line staff members that work in the process daily and have them comment on the current process and suggest improvements
Select interviewees involved in the process at the start, and re-interview until you have a feel for the entire process
Create the schedule and walk the process by setting aside uninterrupted time to view and understand the process from start to finish. Debrief line staff and work collaboratively with them on improving the processes.
By adapting the Gemba walk and process for the public sector, government employees will have an opportunity to stand back from their day-to-day tasks to understand processes, be more efficient, and identify wasteful activities.
Charles Lewing is a GovLoop Featured Contributor. A Louisiana native, he graduated from McNeese State University in 1999 with a Bachelor of Science Degree in Finance. He later earned his MBA in 2001. He relocated to Houston, Texas and worked in various finance and accounting roles for number of healthcare organizations. In 2016, he relocated to West Texas to pursue a career in public financial leadership. He currently serves as the Reeves County Auditor. Charles is very passionate about inclusive management, LEAN six sigma, and improving operational efficiency through leveraging technology. In his spare time, he enjoys spending time in the outdoors and reading spy novels. You can read his posts here.