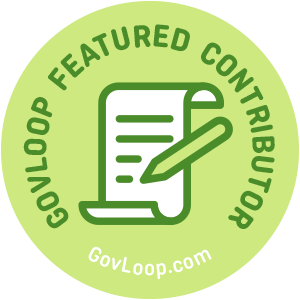 You're hard on yourself. That's where it starts. Under stress, your annoyance, frustration, and negative judgments about your own performance can affect your project team. And when you're continuously breaking new ground with tools and process improvements, it harder to tell the difference between periods of calm and periods of stress.
I facilitate a lot of meetings focused on technology adoption. They mostly involve program managers intent on transformation and DevOps specifically. Without fail, two or three people in every meeting approach me on a break and say, "We're crazy, right? We're the worst group ever." There is only one correct answer to this question: "No, you're not." When you're in the thick of major change, it's hard to have perspective.
Let me tell you from a perpetual outsider's perspective – you're not uniquely dysfunctional and neither is your DevOps team.
Common Challenges
Here are the commonalities I see:
Everyone is busy reacting. This obsession with being responsive lands creates a hamster wheel that turns ever-faster and erratically.
Everyone has a life outside of work that is important to them with things going on that you can't see and won't know.
Everyone tends to assume other people don't doubt themselves, but this simply isn't the case. People fail to recognize the insecurity of others. No one knows for sure what they're doing is right. The problem this creates is that people tend to over-focus on the things they know how to do and neglect actions of which they are less sure. (Self-awareness can be very low.)
What does this mean when you put eight, ten, or more project or program managers in a room and suggest they come up with a plan for the future together?
The most common thing is that the group stops listening. I'm not saying they're distracted by their phones or laptops – though this happens. The problem is that they're not really listening to each other. They hear only what they think they're going to hear and they like what they think they're going to like. Some secretly (or subconsciously) promise themselves not to participate in those initiatives they don't understand or like.
When someone does speak up and say, "No, I don't support this," that person is rarely clear about why. Over time, however, managers become skilled at making up reasons to resist proposals that actually sound good. Supporting them is too high-risk. They claim that the organization doesn't have the training budget of that the people will revolt, among other things. Usually, real barriers to change can be addressed when there is a will to work through them and problem-solve, so when someone asserts that some issue is insurmountable, they're really just saying they don't understand the proposal and don't want to do it.
An Alternative Approach
The alternative is to first increase your own self-awareness about what's driving you. Asking yourself: In what way am I feeling unsure? What could I do to increase my own knowledge and comfort with the options we're discussing? How could I be more transparent about my own motives and drivers?
Next, you can model this kind of openness when working and meeting with our project teams. Seek first to understand. Ask questions to make sure you're clear on exactly what's being proposed. Encourage others to speak up, too.
IT professionals sometimes fall back on the belief that they're uniquely dysfunctional as an excuse not to act. Under the influence of this attitude, your team clearly won't be able to accomplish anything great. From my outside perspective, you need to know that all teams are the same and face the same dynamics. The successful ones find ways to overcome these dynamics by taking the first step of listening to each other and then committing to gaining a deep understanding of the problems they're trying to solve and of the proposed solutions.
Robin Camarote is a communications strategy consultant, meeting facilitator, and writer with Wheelhouse Group. She is intent on helping leaders get more done with fewer headaches by outlining clear, creative strategies and solutions that build momentum and buy-in at all organizational levels. She writes about how to increase your positive impact at work. She is the author of a book on organizational behavior entitled, Flock, Getting Leaders to Follow. She lives with her husband and three children in Falls Church, Virginia. You can read her posts here.