Let's face it, the workplace today is fast moving, ever changing and the skills in demand today aren't the skills we'll need tomorrow or even two years from now. What's more, the days of the good old six month training period leading up to a casual and steady job are over. More often than not, we're expected to enter a position already equipped with the requisite skills or be ready to learn them on the job and quickly!
Yet, within all the ruckus, we're expected to continue our work and get the job done. Simply doing our jobs then requires much and demands that we're lifelong learners.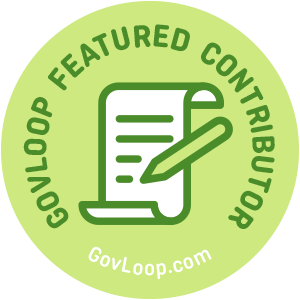 But what about those who wish to thrive and advance and develop their careers? Perhaps leading to an eventual leadership position? How can they take on the world? The answer, quite simply, is to start managing yourself.
It may be a simple concept, but managing yourself is a somewhat complex process that involves many different facets of life. It's so complex that very few people seem to attempt it or at least give it a real and meaningful shot. While they may jump into it with the best of intentions, not having a solid plan or course of action makes the whole endeavor unsustainable.
Manage Yourself
This post kicks off a series of articles on managing yourself, meant to assist in creating a solid plan and course of action to help readers achieve their professional goals. It will derive ideas and solutions from a variety of sources, most notable among them is the founder of modern management theory, Peter Drucker. His work, Managing Oneself, provides the impetus and foundation for the whole concept. While the tenets he outlines in that article are still very applicable today, there's a modern twist we can put on it, more information to integrate, and some new tools at our disposal.
We will cover ten topics in this series – each meant to build on the previous and each having one or more thought leaders behind them:
Managing Yourself – the concept (Peter Drucker and Art Petty)
Know Thyself – (The Myers Briggs Personality Assessment)
Creating a Hierarchy of Goals – (Earle Nightingale, Angela Duckworth and Pete Carroll)
Effective Time Management –  (Bret McKay)
Having Executive Presence – (Sylvia Ann Hewlett)
Networking – (Peter Drucker and Harvard Business Review)
The Art of Charm–  (Jordan Harbinger)
Diversify Through Extracurricular Activities
Don't be an Excellent Sheep – (William Deresiewicz)
Managing Up – (Peter Drucker and Harvard Business Review)
Managing Yourself – The Concept
According to Peter Drucker, organizations don't effectively manage their employee development as well as they should. While some do a very good job, others do not, whether it be a resource issue, a lack of time issue or a poor management issue. So instead of passively waiting for employers to manage careers, he argued, why not shift individual thinking around and get people to become more proactive in how they approach their own careers? The implication of doing so could not only improve the bottom line for the employer but also provide "true and lasting excellence" for the employee.
So how does it work? Drucker, in Managing Oneself, identified five main items and framed them as questions we should all ask ourselves:
What are my strengths?
How do I work?
What are my values?
Where do I belong?
What can I contribute?
Each of these is designed to address, in some way, the various facets of our lives that have a huge impact on professional (and personal) success. We should, as he suggests, ask ourselves these questions as often as we see feasible (monthly, quarterly, annually).
Art Petty, management consultant purveyor of www.artpetty.com, reiterates Drucker's points in his recent article, Managing Oneself 2018-style. Here, he suggests a second set of questions we should also be asking ourselves:
What am I doing to learn?
How hard am I working at rethinking and reframing?
How am I doing at embracing and adapting to change?
Am I minding the right gap?
How am I impacting others?
How and I doing?
The Takeaway
Managing yourself is, at its core, all about setting yourself up with the right skills, tools and mindset to be self-confident in your work, noticeable to the right people and prepared to grasp opportunities as they come along.
When we're not deliberate in our attempts at managing ourselves, we may get lucky from time to time, but it makes the journey that much longer and less of our own choosing. So we should heed Drucker's advice and spend some time putting ourselves in order first before we take on the world. After all, as Art Petty so aptly put it, "You cannot fight you and win."
Next Week – Know Thyself: The Myers Briggs Personality Assessment
Brian Baskerville is part of the GovLoop Featured Contributor program, where we feature articles by government voices from all across the country (and world!). To see more Featured Contributor posts, click here.