Are you on the verge of launching a program, website or service and wonder if a focus group is something you s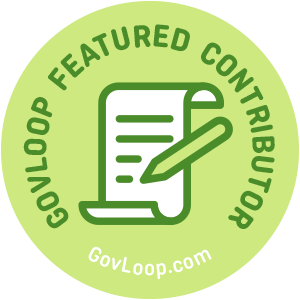 hould explore? Getting feedback directly from your customers could be beneficial to the success of your project.
Let's start from the beginning. A focus group is a qualitative research technique that allows you to gather insights from demographically diverse participants about a particular product or service. Watch this video to learn how focus groups work.
With the proper planning, your focus group can be a success. I'll discuss these key areas:
Group Size
Screening
Planning
Moderating
Location
Schedule
Goodwill
Group Size
An ideal focus group should have no more than 10 people. Keeping the number of people limited to a small group will give everyone a chance to participate in the discussion. Similarly, working with a small group helps to keep everyone engaged.
Screening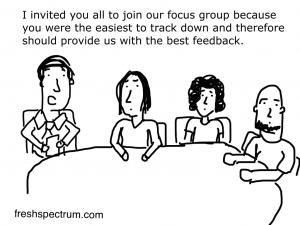 Selecting the right participants requires you to understand the objectives of your project. It's never a good idea to select participants because they were easy to find. To reap the maximum benefits, identify people who use or should be using the product or service. Then visit the places where your target group frequents to begin your screening.
Keep in mind that this is not always a physical location. For example, your agency may produce an electronic newsletter and a segment of your subscribers could be ideal candidates for your focus group. By all means, create a tailored ad or story in the newsletter to solicit volunteers.
Planning
You will spend most of your time planning for the focus group. The most important document you will create during this phase is the focus group manual. This document will contain everything you need, including your screening process, script, discussion questions and activities, and consent forms. This example will help you get started.
Moderating
As the moderator, you will be in charge of keeping the focus group on schedule and on topic. You need to be skilled in getting everyone to participate. Additionally, you should have a clear understanding of the objectives before moderating.
Use these tips to prepare:
Be personable
Set ground rules
Be knowledgeable about the topic
Keep the conversation moving
Don't judge
Encourage quiet participants to share their thoughts
Don't let one person dominant the conversation
Location
I'm sure you've heard the phrase "location, location, location" used to describe prime real estate. This mantra is also applicable when deciding where your focus group will meet. First, the ideal location should be easy to find. If you work in a metropolitan area, select a location near a bus or subway. Conversely, rural areas should have plenty of parking.
Second, the actual space should be comfortable and accommodate the size of your group. Public restrooms should be nearby. Moreover, make sure there is enough space to display your materials. This could include your easel and flip chart for note-taking, refreshments and any handouts you plan to distribute.
Schedule
Resist the urge to pack your schedule. Try to limit the discussion questions. I recommend no more than 10 questions. And above all else, value the time that your participants have agreed to spend with you. In other words, start on time and end on time. Lastly, limit the session to 60-90 minutes.
Goodwill
There's also another important factor to consider. Working in the public sector may provide you with goodwill. You don't have to have a big budget to host a focus group. Constituents may forgo the traditional perk of receiving cash for their participation because they support your mission or believe in the service you provide. Offer other incentives besides cash like a swag bag chock full of branded promotional items. Or, formally acknowledge participants on your website.
In summary, focus groups are a lot of work, but the results are well worth the effort. The data that you collect could help shape the success of your project. Furthermore, focus groups can be low cost.
Key takeaways include:
Keep the group small
Select the right people
Develop a well-thought-out plan
Understand your objectives
Pick an easy-to-find location
Value the participant's time
Incentivize participation with tchotchkes or recognition
Kandace Foreman is part of the GovLoop Featured Contributor program, where we feature articles by government voices from all across the country (and world!). To see more Featured Contributor posts, click here.