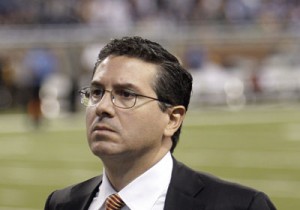 The National Football League (NFL), professional league of America's Number 1 spectator sport, is big business, with revenue around $10 billion per year. It's more than a game.
Talent management lessons from successful organizations
As in any field or market, there are lessons to be learned from the successful teams – including businesses and government agencies – and the less-successful or unsuccessful organizations.
With North American headquarters just outside of Washington, DC, political discussions carry on throughout the year in the DC metropolitan region. The next most talked about subject in terms of year-round interest is probably the local NFL team, the Washington Redskins. If only talent management and the challenges of human capital resources were discussed as much. Undoubtedly, these are critical topics that almost all federal agencies are focusing on, but for the region, not quite on the level of the looming buildup to the 2016 presidential campaign or another disappointing year for the local football club, which concluded recently.
Until now!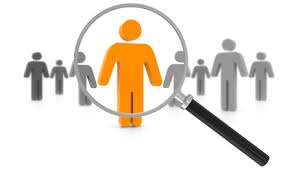 Finally, talent management, including talent acquisition, have been in the headlines here over the last several days, as the Redskins appear to have stumbled on the root cause of two decades of poor performance.
From talent acquisition to learning and development
New Redskins GM Scot McCloughan brings new level of talent acquisition to franchise screamed a recent Washington Post headline. "He's a gem in terms of finding talent," said a former scout. "That's the name of the game," he added.
Music to our ears here at NGA.NET.
While NGA.NET is focused on helping large enterprises attract, acquire and develop the best talent, we relate to and understand the importance of talent acquisition and overall talent management in any organization, including pro sports teams.
Without great talent, it's virtually impossible for any organization to succeed. The Redskins ownership seems to finally understand this. The new general manager comes with the philosophy that "believes in identifying and developing young players rather than cherry-picking established veterans on the free agent market." As McCoughan told the Boston Globe in 2008, free agents "can look good on paper because it's a quick fix and fans can say, 'They're trying to get better.' But you can't lose sight of the bigger picture."
That's true, which means also that this whole professional team talent management philosophy goes beyond just talent acquisition, although that's where it starts. The best and winning organizations make excellence as part of their DNA, so when that great talent considers your team, it has a real good idea of what type of organization it is. That comes from possibly nurturing potential candidates, or players. The best strive to be an organization that the best want to work for – or play for.
Keep succession planning in mind, so the right people – or players – are in place when someone leaves the organization or moves to a new position. Also critical, especially for younger employees, is the learning and development, so the great and potentially great talent improves even more. That's why performance management and talent analytics are so important to talent management. Analytics can provide a wealth of insightful information on employees' – including NFL players' – performance, goals and development.
No quick fixes
The world's largest organizations understand that there are no quick fixes. Talent management and people management have strategic importance to and are critical to an organization's success. A people-oriented organization with the ability to find, attract, recruit and develop the best talent understands talent management is a never-ending discipline.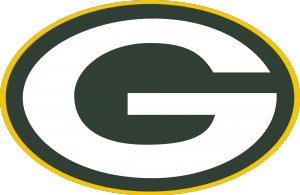 Organizations from General Electric to the United States Department of Agriculture to the Green Bay Packers get it.
Superior talent management systems lead to superior organizational results.
And now, it appears, the Washington Redskins understand this too.
Better late than never.