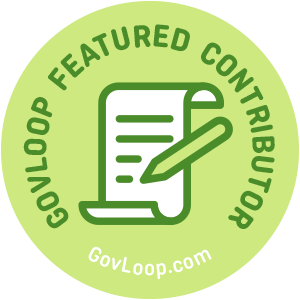 COVID-19 has removed the barriers to moving more of our lives online. For example, Medicare allowing billing for telemedicine was a long-overdue change. The resistance to partial homeschooling or online learning for K-12 students has been swept away by necessity. Many parents would have never known that they prefer online homework or partial homeschooling for their children, had it not been for COVID 19. Many universities are seeing a change in their customers' needs as well. This will force massive changes as more students will now forgo expensive room and board for online learning. Once companies sort out their respective remote work HR policies, it will still not make financial sense to deny employees the option to work from home.
COVID-19 is showing employees and management alike that daily in-person meetings can be substituted by a few emails.
The public sector will be changed by the workplace innovation spawned by the virus.
Employees will want to forego the traditional commute and the 8a-5p workday, as remote work becomes a reality. The general public will want to forgo standing in line at city hall to pay a water bill, when a few clicks on the entity's website will accomplish the same task. Council meetings will be held online via web media such as Zoom or GO TO meeting. All actions in the minutes will be recorded in real-time with extreme transparency. That annual conference in Florida that everyone looks forward to will be replaced by virtual technology that will allow hundreds of participants nationwide to interact from the safety of their homes.
The public sector will also have to become social media savvy so that constituents can be updated in real-time as well, as Twitter and Facebook replace the marquee on Main Street.
If you're a govie, what ways has COVID-19 already changed things for you? What predictions do you have about how it will continue to change your agency, your work, your constituents or more? Let us know in the comments.
Charles Lewing is a GovLoop Featured Contributor. A Louisiana native, he graduated from McNeese State University in 1999 with a Bachelor of Science Degree in Finance. He later earned his MBA in 2001. He relocated to Houston, Texas and worked in various finance and accounting roles for number of healthcare organizations. In 2016, he relocated to West Texas to pursue a career in public financial leadership. He currently serves as the Reeves County Auditor. Charles is very passionate about inclusive management, LEAN six sigma, and improving operational efficiency through leveraging technology. In his spare time, he enjoys spending time in the outdoors and reading spy novels. You can read his posts here.