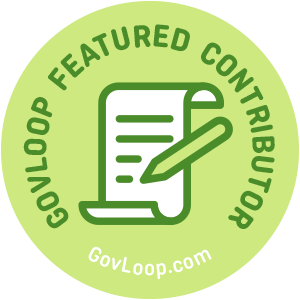 When I returned from my Peace Corps service in Jamaica, I struggled to explain to professionals, whether prospective employers, managers, or co-workers, that I served in the Peace Corps, not the Beach Corps.
I am proud of my accomplishments during my service, and life in my village was a far cry from the all-inclusive resorts that, for many, is the typical image of Jamaica. The typical reverse chronological résumé, however, obscured work-relevant skills developed while, for example, installing a village library's first computer, surveying previously unmapped caves, or building relationships across cultures with community leaders.
During and after graduate school, I served in AmeriCorps, where my work ranged from processing paint cans for recycling to chopping tai-tai to making new hiking trails. But how is creating "landlord brown" paint and a pile of dead brush relevant to many government jobs?
In the years since Peace Corps and AmeriCorps, I've learned how to explain what I did in ways that are professionally relevant. Now, as someone in management who interviews job candidates, I have new perspective on how to land a job or prove to a hiring manager you are ready to take on new responsibilities. Here are three of my tips:
Let go of the reverse chronological résumé. Employers need to see that you have the skills they want. My résumé still lists my education and certifications, but my Peace Corps and AmeriCorps service (and my wandering career path) are explained in terms of widely applicable skills under headings like "Project Management" and "Community Relations." This format is sometimes called a functional résumé, and is also useful for those who have gaps in their employment history.
Everything is relevant. Focusing on the soft skills that are required in many jobs, such as communicating well orally and in writing, critical thinking, and working well with others, means you can discuss any time you spend volunteering.
Tap your network by finding people like you. While this is generally useful advice, the advantage of finding an affinity group of people who did what you did is that they understand it – and can help you spin your successful use of donkey labor on a project into a story those unfamiliar with donkey labor can relate to.
As a manager who is partly responsible for hiring new staff, while anyone who can recite the Federal Acquisition Regulations is worth a second look in my opinion, I know that those with unexpected backgrounds have skills (and humor?) they can bring to the table. So, what have you done?
Elizabeth Slack is a GovLoop Featured Contributor. She grew up in Maryland, earned BA and MS degrees in the Midwest, and saw more of the world in Peace Corps and AmeriCorps.  After working for state government, she landed at Florida State University.  Now a Grants Manager in Sponsored Research Administration, Elizabeth is responsible for helping faculty and staff with external funding.  Among her proudest achievements is co-creating an award-winning form. During her time off, Elizabeth enjoys spending time outside in sunny Florida with her family.