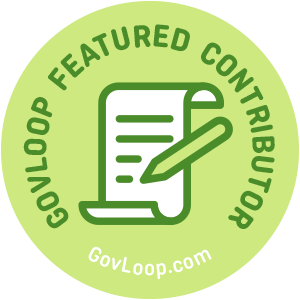 Nobody needs to tell you that hiring the right people for the right roles is one of the most important and most challenging tasks you face as a leader or recruiter. While it's not a zero-sum game, there's a tricky balancing act between focusing on culture and hiring for fit, or focusing on technical capability and hiring for skill. It's a candidate's market. Is there more reward or risk in focusing on hiring people with top-tier experience or degrees from certain caliber schools?
There's no one answer and it takes time to determine the best approach, but great examples exist for how to hire A-talent. One of the lessons we see from those companies that consistently succeed at building a strong leadership team may be surprising.
It takes courage to hire folks who disagree with you. It sounds crazy, but the proof of value is there.
Picture it. Everyone is in the meeting saying the same thing. They're smiling, nodding vigorously, and slapping each other on the back. The session is more pep rally than strategic planning (regardless of what it says on the agenda). No questions asked, no challenges levied.
You know where this story ends. The organization keeps doing essentially the same thing it always has done. Projects might get a new name or process slides might be reordered. But fundamentally, the organization is happily and lazily in cruise-control. Admit it, we've all been a part of this.
The best teammates force us to be better
I learned the critical thinking lesson by accident. I was part of a team many years ago that was suffering from groupthink and regular meetings like the one described. We were growing and on a hiring spree, so I added a new member to my team. We weren't using personality tests for hiring or staffing models (sidenote, I highly recommend HBDI assessments). All I had was a resume and interview notes. The candidate was former military, with good experience and great academics. It was a profile I knew/resembled. He looked good to me.
In our first meeting, I brought this new teammate to a concept planning session for a new security operating model. Almost immediately after the meeting, he bluntly pointed out some major issues he saw, including a flawed process and poor metrics. I'd spent months working on the concept. His feedback was hard to hear (and frankly, embarrassing) but after a bit of thought, I realized he was completely right. That meeting kicked off nearly five years of working together. We often had heated debates about everything from word usage to graphics to foundational concepts. That professional relationship was transformative. I learned that I viewed the world through ideas and he viewed it through process. We were complete opposites but fit together perfectly and our team was immensely better off as a result of our tension.
Embrace different thinking
My example gave me a better understanding of how intellectual diversity impacts team dynamics. Modeling after a red team approach from that point on, we began designing teams for friction. Put plainly, we intentionally built teams of internal employees and new hires who brought very different thinking styles. No doubt, the approach caused challenges and heartburn. Over time, however, we learned about communication styles and ways to bring together different personality types and were able to eliminate some of the groupthink. Our focus shifted from getting an answer we all liked, to getting the right answer to hard problems. The result of embracing contrasting thinking styles helped us, our clients, and our partners in three fundamental ways.
1. Added depth to the strategy

Too often, strategy, plans, programs, and supporting points often are little more than smoke and mirrors. Buzzwords, chevron graphics, and plans with no detail often fall short. Building teams of people who have the courage and integrity to challenge one another, ask for examples and proof, and continually seek clarification almost certainly add depth to the plan. (Even if the process can be frustrating.) This depth translates to actionable and specific concepts, plans, and tactics.

2. Rooted out bias

Groupthink is a 'safe space' for many leadership teams. Our egos don't like to be wrong or feel challenged. Nonetheless, to defend our ideas and concepts, we really must explore and understand them. We must beat them up, relentlessly. Thoughtful, hard questions from teammates help us to get to the truth and spot our biases.

3. Forced us to be prepared

Collaborating with a teammate who thinks differently forces us to consider a plan or concept from numerous vantage points. We have to prepare better so we can answer tough questions and challenges. That deeper preparation effort produces new ideas and concepts, fresh approaches and, most importantly, the significant personal learning that is critical for leaders. Our challenge is to be prepared to accept this next level of investment in concepts and ideas.
Whether you're hiring new employees or building collaborative project teams, the effort is a yes-and. Yes, you are considering fit. You also are considering technical capability. What you can do away with the search for a 'yes-man' (or woman). We all love to feel right. In the case of bringing people together to create impactful outcomes, what's actually right may feel uncomfortable. Are you building your team to strike that optimal balance?
Tyler Sweatt is a GovLoop Featured Contributor. He is the founder and Managing Partner at Future Tense. Tyler works to identify and address risks and opportunities in changing environments. He advises startups across the cybersecurity, artificial intelligence, and physical security domains, and regularly supports R&D, S&T, M&A and strategy initiatives across DHS, DoD, the IC and Fortune 500 organizations. Previously, Tyler worked at futurist consulting firm Toffler Associates, leading emerging technology and security efforts, and worked at Deloitte where he focused on rapid technology acquisition for DoD. A West Point graduate, Tyler served as a Combat Engineer and Counterintelligence Officer with the Army, serving multiple combat deployments. You can find him on Twitter @Tyler_Sweatt.