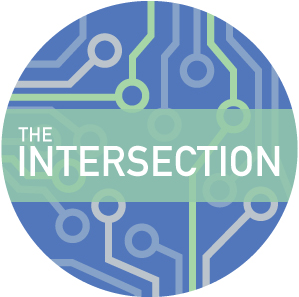 When my colleague and I arrived at the Silver Spring Civic Building in Maryland last Monday morning, we half expected to find ourselves in a tired stereotype. This was the federal government's first large-scale tech/cyber hiring and recruitment fair, and a number of outcomes seemed plausible.
Would the event be poorly attended, we wondered? Would the makeup of attendees skew disproportionately male? Would it skew disproportionately white?
Broadly speaking, the fair's first day on Nov. 6 was a pleasant surprise — one that seemed effective and replicable. Whether or not the government will hold this kind of event in other cities depends largely on an after-action report scheduled to be published in the coming months, but Margie Graves, Acting Federal Chief Information Office and Chair of the CIO Council, spoke optimistically the day of.
"We are pretty pleased with the kind of attendance that we have today," Graves said. "As citizens expect better services and as cybersecurity threats increase, we know that we have the imperative to modernize. And to do that, of course, we need engineers, data scientists, developers, cyber specialists, executives in this realm, and we need them at the helm of the federal government."
The following are our three main takeaways from the event.
1. There were a lot of people.
The fair was a joint effort by the CIO Council, Office of Personnel Management (OPM) and Office of Management and Budget (OMB), with an ultimate goal of filling 500 IT and cybersecurity positions across the government. Between the two days, 1,800 job seekers showed from 40 states.
Even before the event began at 10 a.m., a line stretched around the block from the Civic Building's front doors. More than 450 participants filled the venue within the first 30 minutes of the event. Inside, the main hall filled with well-dressed men and women chatting with hiring managers from 33 federal agencies. At times, it was near impossible to move through the room without bumping into neighbors.
Despite the crowd, it all ran pretty smoothly. Lines moved quickly, and the mood stayed upbeat.
2. The fair drew a diverse crowd of applicants.
It attracted wide ranges in current profession, geography, race, gender and age.
Sherry Hamblin, a computer science educator from Charleston, South Carolina, made the trip. She's been teaching for 14 years, mainly grades six to 12, but she wants to switch her career to working IT or cyber at the Education Department, in hopes to bring improvements to the system.
Hamblin has an economics and finance background, so she was less than thrilled when administrators at her school asked her to teach computer science. But that quickly changed. "I fell in love with it," she said.
Her husband, she said, is planning to retire soon. And though the couple has two high school students, Hamblin said the family is willing to relocate for a position.
Others, like 27-year-old Brian Edmonds, had a somewhat more expected path to the job fair. Edmonds is a recipient of the CyberCorps Scholarship for Service (SFS) stipend, which awards a yearly stipend while he earns his master's. In return, he's agreed to find a job within the federal government after he graduates in May 2018.
His mission Monday was to gauge interest and opportunities at the various agencies participating in the fair.
Some of the job seekers were currently employed in or around government, so they hesitated to give their names. A 35-year-old federal contractor attended in hopes to find a full-time position as a developer or programmer. She was offered a job in government last year, but turned it down after President Trump was elected and the salary downgraded.
The government employees who came weren't necessarily disgruntled. A 38-year-old IT professional at the Agriculture Department said he came because it would be a missed opportunity not to. He's happy with his job and coworkers, but couldn't pass up the on-the-spot interviews and opportunities to learn what other agencies were doing well.
3. It appeared to be working.
As noted above, the fair's effectiveness will largely be determined by the after-action report published in the coming weeks or months. Hiring managers hoped to have many of their positions filled by Dec. 25.
Agencies like the Health and Human Services Department had already made several preliminary job offers by midday Monday. Administrators there rented out space in a nearby hotel to interview candidates, with human resources workers standing by to begin the employment intake process if all went well.
Hiring managers spoke positively about the quality of applicants they saw in such a short time span.
"They're not encountering tons of people who don't have the experience they're looking for," said Chris Hoggan, Program Manager at United States Citizenship and Immigration Services. "So the focus for this hiring fair has really been good for our managers to get people who they really want to talk to."
Others explained that a job fair like this one gives managers a much better chance to get a true sense of a person.
"The traditional way [of hiring] can be kind of intensive online," said Ray Letteer, Cybersecurity Division Chief at U.S. Marine Corps. "But you may not get to see everybody, because they may not get through the filtering right. This way they get more of a chance to explain what they're doing, where they're coming from, where they're going."
Letteer said his division was searching to fill five intermediate- to advanced-level positions. For those spots, they'd talked to well over 100 applicants in the day.
"I don't think anybody thought it was going to be this massive," he said.
(Photo Credit: Tim Grant, OPM)
(Nicole Blake Johnson contributed to this story)