The novel coronavirus pandemic has heightened the consequences of slow tech adoption in government. The defense community is one of many looking for faster ways to adopt technology and ultimately empower government and its partners.
At GovLoop's online fireside chat on Wednesday, defense and industry experts spoke about the state of government technology adoption and efforts to improve processes and mindsets through organizations like NavalX. Two experts on gov tech acquisition, Kevin Burnett, Pioneer in Residence at the Navy's NavalX, and Rich Rose, Senior Distinguished Architect at Veritas Technologies, agree that the impacts of the outbreak are a "permanent paradigm shift" in the government workplace and tech adoption.
The technical challenges, from bureaucratic procurement processes to poor visibility, can be traced back to cultural attitudes about technology and innovation and, namely, a fear of pushing the envelope.
For Burnett, the solution to these cultural challenges lies in empowerment: empowering employees, empowering partner agencies and empowering industry partners by giving them appropriate ownership of risk and outcomes.
As an organization, NavalX puts a "ruthless focus on empowerment," Burnett said. It is the hub of encouraging innovative collaboration across the Navy. When it comes to the first focus, the Navy's workforce, empowerment means teaching all, from junior sailors to Marines to civilian employees, the best-of-breed industry practices such as design thinking and agile leadership so there is a grassroots movement of creative solution-making.
"You can't teach a certain culture, but you can teach the application of tools that can have an impact on culture change," Burnett said.
Secondly, NavalX tries to empower its government partners by emphasizing the ability to search for the next best technology. It isn't an easy process, especially when new technologies emerge quickly from both traditional and nontraditional partners. The digital tools are out there, but how can organizations venture the vast research and development ecosystem to find them?
"It's not necessarily finding the solution for them, but — going back to empowerment — helping them help themselves," Burnett said. The capability to find the best fit tech is an important investment for the future of gov tech procurement.
Lastly, empowering industry partners to do what they do best is a critical piece to changing technology deployment for the better, Burnett said. Vendors have the responsibility to protect financial data from a bank just like they have the responsibility to protect sensitive data from government. Allowing appropriate amounts of risk to shift from government to the vendor will free up the public sector to take advantage of larger industry investments in collaboration and digital tools, Burnett said. These tools are critical right now for remote work, increasingly common due to social distancing and maximum telework mandates, and will likely be critical in the future as well.
The gap between the adoption of digital tools and the time industry releases them has been widening, and organizations like NavalX stand in that gap pulling both sides closer together. By empowering each stakeholder and trusting the strengths of every moving part, government organizations can reap the full benefits of emerging technologies now.
This online training was brought to you by: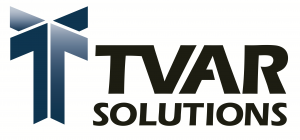 Photo credit: U.S. Navy Flickr