Just like you, we over here at First 5 are millennials trying to navigate the ups and downs of professional life. This week we have hit an important milestone in that journey and are celebrating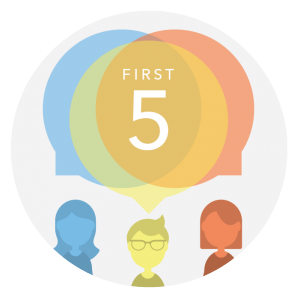 First 5's 100th post! Since the series started in 2015, we have covered everything from how to get an entry-level gov job, to cleaning up social media, to hacks to improve your Microsoft skills.
This list is compiled of the top ten First 5 stories to date with the most shares from readers like you:
LinkedIn is an easy way to grow your professional network. Learn how to optimize your profile and interactions to get the most out of the social site.
Even the most-fast paced government jobs will have off days. Here are some tips on how to stay productive when you have some free time in the office.
You can do a lot with Excel. Check out these tips and tricks to make the program a lot easier to use.
With approximately 75 items on your to-do list at any given time, it can be easy to forget some of the smaller things. Learn how to avoid those embarrassing forgetful moments.
Get your elevator speech ready, so you can whip it out whenever a networking opportunity arises.
Your government resume is going to look a little different than one you would use in the private-sector. Learn the do's and don'ts for preparing your resume for gov.
Public speaking can be scary, but fortunately there are some easy tips to overcome this fear.
Choosing the right agency as a young professional is key to a thriving federal career.
Getting the job is only the first step to a successful career. Learn how to make a great first impression once you begin your new role.
Our most popular post with 683 shares, this blog gives you everything you need to know about scouring the top government listserves. 
Got a topic that you would love to hear about that we haven't covered? Shoot us an email ([email protected]) and let us know so we can cover it in a future post!