February is quite the amorous month and we're sharing the love the best way we know how – by hosting free online trainings all month long! Here's a look at the learning and professional development opportunities we have lined up.
And as always, these trainings are completely free and all registrants will receive a link to the presentation recording the day after the live training. Happy learning!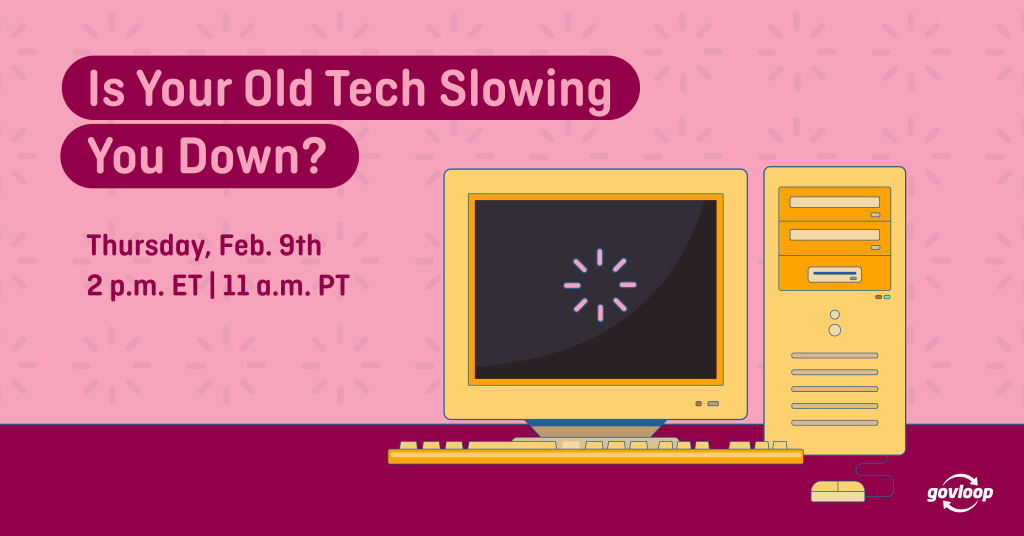 Thursday, Feb. 9 | 2 pm ET/11 am PT
Readying the Gov Workforce for Modernization
Hear from chief information officers at CISA and GSA about how the cloud can propel your agency to be more innovative, effective, and ready to respond – not only for immediate success but also placing a foundation in place for a modernization model for the future.
Government Speakers:
Robert Costello, Chief Information Officer, CISA [Pending Agency Approval]
David A. Shive, Chief Information Officer, U.S. General Services Administration
---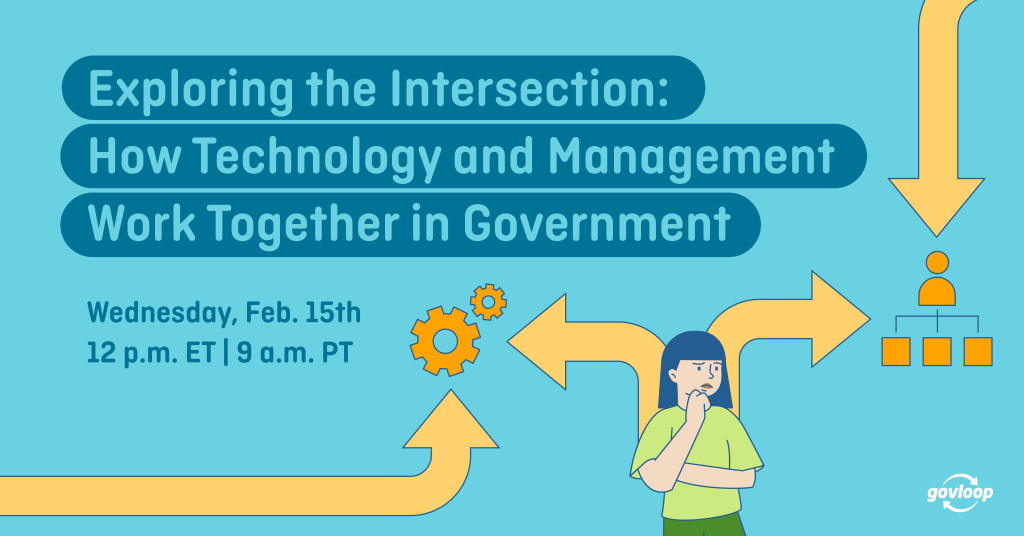 Wednesday, Feb. 15 | Virtual Summit | 12-2 p.m. ET/9-11 a.m. PT
Making Your Life Easier: How Technology & Management Work Together in Government
Agencies are behind in preparing their teams for both the technology and management needs of the future. Join us for a mini virtual summit where we'll discuss how to harness the power of tech and process transformation to make your job easier.
Government Speakers:
Ann Dunkin, Chief Information Officer, Department of Energy
Amy Haseltine, Deputy Assistant Commissioner for Acquisitions, Office of Information Technology Category, Federal Acquisition Service, GSA
Susan Little, Director, Division of Records and Information Systems/CMS Records Officer, Issuances, Records and Information Systems Group, Centers for Medicare & Medicaid Services
Alex (Crump) Smith, Chief HR Officer, City of Memphis
---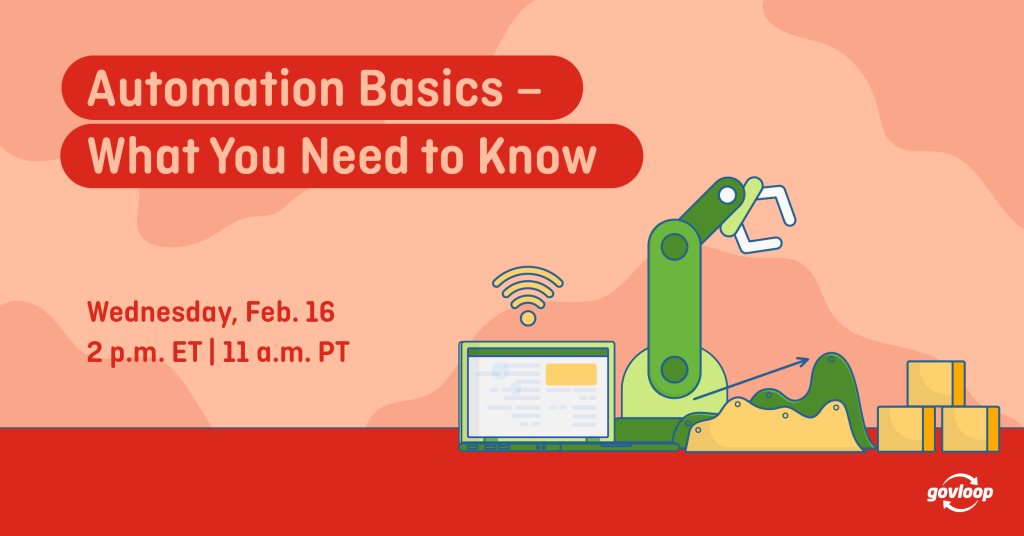 Thursday, Feb. 16 | 2 pm ET/11 am PT
Automation in Gov: How to Make It Work for You
Automation can get a bad rap but that's largely because of misconceptions and misunderstandings of the technology. We're drilling down to the practical applications of automation in the public sector.
Government Speaker:
Shea McGrew, Chief Technology Officer, Office of Enterprise Technology, Maricopa County, Arizona
---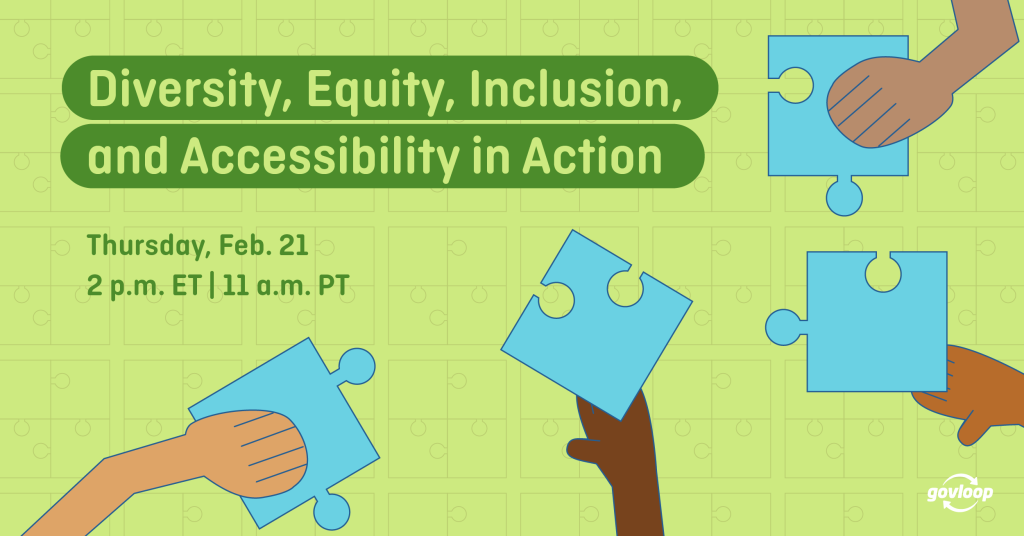 Tuesday, Feb. 21 | 2 pm ET/11 am PT
Diversity, Equity, Inclusion and Accessibility in Action
Almost two years ago, President Biden signed an Executive Order: Advancing Diversity, Equity, Inclusion, and Accessibility (DEIA) in the Federal Government. Join us to hear what progress has been made since then and where future efforts are headed.
Government Speaker:
Jay Snipes, DBA, Diversity and Inclusion Officer, Fiscal Service, U.S. Treasury
---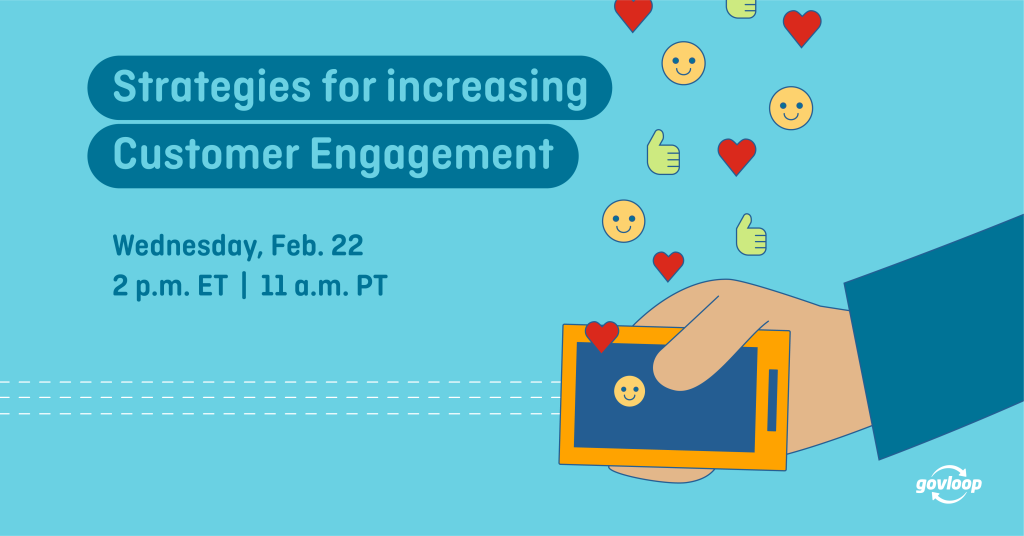 Wednesday, Feb. 22 | 2 pm ET/11 am PT
Strategies for Increasing Customer Engagement
Outdated systems and processes often lead to low citizen engagement and erode trust with the public. We'll cover five strategies for increasing customer engagement you can put in practice right away.
Government Speaker:
Endi Silva, Director of Program Development, Texas Department of Information Resources
---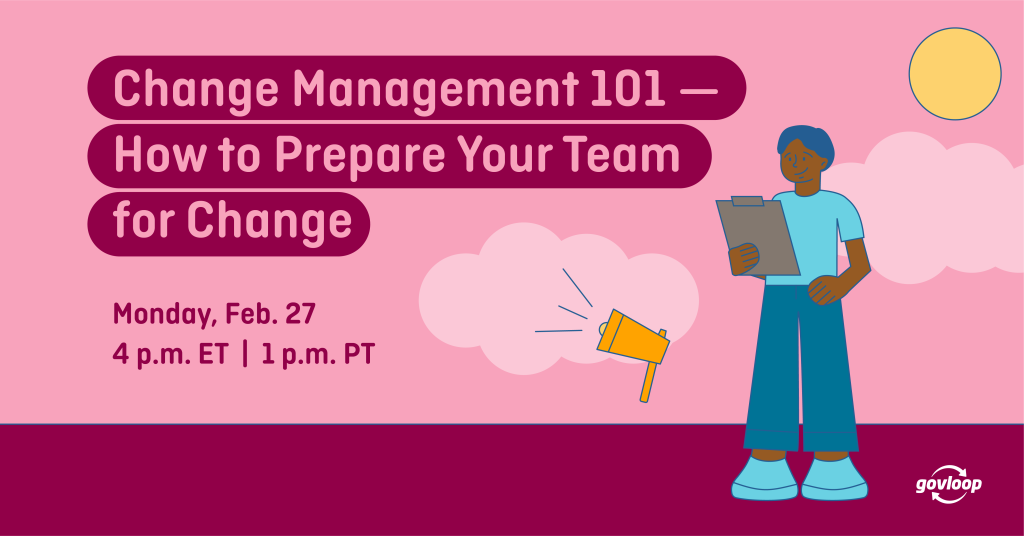 Monday, Feb. 27 | 4 pm ET/1 pm PT
Change Management 101: How to Prepare Your Team for Change
As a supervisor, the way you approach change has a huge impact on your team. Join us for this monthly virtual networking event where we'll discuss tips and tricks for making change as smooth as possible.
Expert Speaker:
---