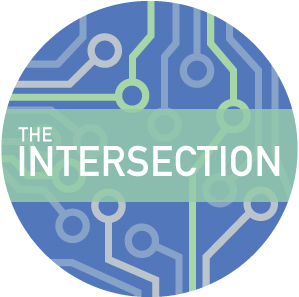 The idea of teleworking is becoming a more appealing option for agencies that want to reduce real estate, ensure resilience during severe weather and improve the quality of employee work-life. Thanks to advancements in technology, many employees are no longer tied to their office computers.
Nearly half a million federal employees teleworked in fiscal 2015 — a 70 percent jump from 2012 — and in the 2016 Federal Employee Viewpoint Survey (FEVS) 79 percent were positive toward telework programs in their agencies.
For government employees, the opportunity to telework remains on their radar. Many want approval from their agencies, where it will grant them the freedom to work where it makes sense for them. Part of the challenge for some feds is they lack the technology to adequately support telework.
Despite the growing number of teleworkers, working outside the office is not always a feasible option for some government employees. Thirty percent said they cannot telework because they have to be "physically present" on the job, according to the FEVS survey. That includes some managerial positions.
Individual agencies have discretion to create their own eligibility criteria under the 2010 Telework Enhancement Act. They get to define what it means to "ensure that telework does not diminish employee performance or agency operations."
If teleworking is an option at your agency, the Office of Personnel Management has a guide to teleworking in the federal government. But how do you get your supervisor onboard with the idea? Here are some tips.
Have a plan. Explaining why you want to telework isn't always enough. Depending on if your job allows you to telework in the first place, you want to be able to prove that it is feasible. This includes having working internet service and a place where you can actually get stuff done. Prove that you can be trusted by making it clear you know what your boss expects. This includes remaining engaged, following up with your team, and staying connected. In addition, the Telework Enhancement Act requires employees to complete telework training before they can actually begin working remotely.
Know the facts. Make sure you know your telework managing officer or coordinator. This will be your agency's primary contact for program questions. To find your telework coordinator, you can search OPM's Work-Life Contact Tool. Make sure you keep in touch to be sure you are following policy and procedures. Also, all agencies have a different teleworking policy, so familiarize yourself with your agency's teleworking policies.
Highlight strengths. Make sure you can show the positive results of teleworking. Often this can be supported through your past work ethic and ability. If people can vouch for your communication skills, your supervisor may be more likely to consider you as a teleworking candidate. In a distributed workforce, communication is essential, where you are still held accountable for your responsibilities and duties, despite working remotely. You still want to be able to meet deadlines and manage your time effectively.
Highlight cost incentives. You can highlight the benefits of teleworking on a larger scale. Commuting to and from work costs both time and money. Teleworking can reduce transit, emissions and real estate costs. Not only does this help your agency, but the environment, too. Also, teleworking allows employers to retain employees who want or need to relocate beyond the commuting area. During challenging fiscal times, the work-life situation can act as a non-monetary incentive for employees.
By having the facts and showing that you are responsible and can be held accountable, you may be able to get your supervisor onboard with the idea of working remotely. But don't forget that you are still a member of a larger team. While not all positions are a suitable fit, many agencies could benefit from the outcomes of teleworking.
Check out telework.gov for more information on teleworking at government agencies. Also, check out Get Your Manager on Board with Teleworking for more tips.