There is a big difference between wanting to break the glass ceiling and knowing exactly how to do it. What kind of hammer should you use? How tall is the ladder you'll need to climb? When you get there, what's next?
These are questions that many young women ask themselves when they enter public service, and unfortunately there are a few straightforward answers. But there is at least one way to get a little more clarity on the government career path for women: look at other women who have already done it.
Many career advisors suggest that, if you know where you want to land but not how to get there, studying the career paths of other successful leaders can offer helpful guidance. For women, these role models are especially critical as you try to navigate otherwise uncharted waters (see this, this, and this article for reasons why).
So, if you're working in the federal government, why not take a look at the career paths of those women who have reached the highest tier of federal works: the Cabinet? (For a quick civics lesson, I'll remind you that the Cabinet is composed of the 16 most senior appointed officers of the executive branch, nominated by the President and confirmed by the Senate.)
Currently, four women serve in this elite, public sector club. Below, I include a quick recap of how each of these women got to where they are today. If you're striving for similar heights in your own government career, take a minute to read through these biographies and learn the diverse ways to succeed as a woman in government.
Loretta Lynch
Cabinet Position: U.S. Attorney General
Confirmed: April 2015
Lynch earned both her undergraduate and law degrees from Harvard. Afterward she spent six years as a litigation lawyer before leaving the private sector to join the Justice Department as an Assistant U.S. Attorney in 1990. She spent most of the next 25 years working in state and federal courts, overseeing high-profile cases including the Abner Louima assault case against the NYPD and the corruption investigation of senior FIFA officials. In 2010, President Obama nominated her to serve as U.S. Attorney for the Eastern District of New York. Then, in November 2014, he nominated her to replace the departing Eric Holder as Attorney General. On April 23, 2015, Lynch became the second female U.S. Attorney General, and the first black woman to hold the position.
Sally Jewell
Cabinet Position: Secretary of the Interior
Confirmed: April 2013
While Jewell now leads a federal agency of more than 70,000 employees, she spent the majority of her career in the private sector. After training and briefly working as a petroleum engineer, Jewell became a commercial banker with an expertise in energy and natural resources. She later diversified her business portfolio and used that experience to become the COO of REI, a sporting and recreation company, in 2000. She became CEO in 2005. According to the Department of Interior, "During her tenure, REI nearly tripled in business to $2 billion and was consistently ranked one of the 100 best companies to work for by Fortune Magazine." That combination of business acumen with her experience in natural resources and engineering made her the ideal candidate for Secretary of the Interior, a position she assumed in April 2013.
Penny Pritzker
Cabinet Position: Secretary of Commerce
Confirmed: June 2013
Like Jewell, Pritzker spent the majority of her career in the private sector. After completing her law and business graduate degrees, she became a successful entrepreneur. Starting in 1987 when she founded Classic Residence by Hyatt (now called Vi), Pritzker started and ran five separate companies in real estate, hospitality, senior living, and financial services. She also held the position of non-executive chairman of TransUnion from 2005 to 2012. And on the side, she served on the boards of a number of major corporations, including Hyatt Hotels, La Salle Bank, and the William Wrigley Jr. Company. After such a robust career in industry, it made sense that President Obama would ask her to become Secretary of Commerce and apply her business smarts to help other business and entrepreneurs grow.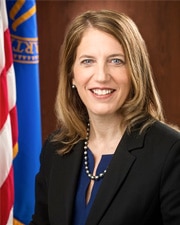 Sylvia Mathews Burwell
Cabinet Position: Secretary of Health and Human Services
Confirmed: June 2014
After completing degrees at Harvard and Oxford, Burwell began working at consulting firm McKinsey and Company in 1990. However, her career is a mix of public and private sector work. She joined the Clinton administration in the mid-90s and served as Deputy Director of Office of Management and Budget (OMB), Deputy Chief of Staff to the President, Chief of Staff to the Secretary of the Treasury, and Staff Director of the National Economic Council. However, she left government again to join the Bill & Melinda Gates Foundation, eventually becoming COO of the Foundation. She then continued her philanthropic efforts at the Walmart Foundation, where she served as President and helped the Foundation surpass $1billion in total giving.
In 2013, Burwell returned to government when President Obama nominated her to the head her former agency, OMB. There she oversaw the infamous federal shutdown of 2013 and worked to create a "more orderly budget and appropriations process." In 2014, she was nominated to lead a new agency – the Department of Health and Human Services.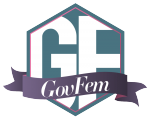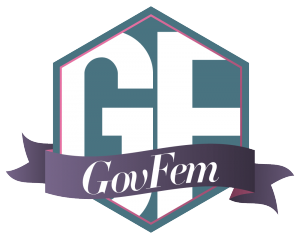 Photo Credit: The White House