Last week, we listed 10 female feds that you should definitely follow on social media. But now your Twitter feed could probably use a little state and local government love, right? Don't worry. I've got you covered. Here are my top ten suggestions for state and local female leaders, plus one organization, to follow on Twitter:
@SallieClark is the best person to follow if you're wondering what's up in county governments. She also hangs with the Obamas sometimes, which is pretty cool.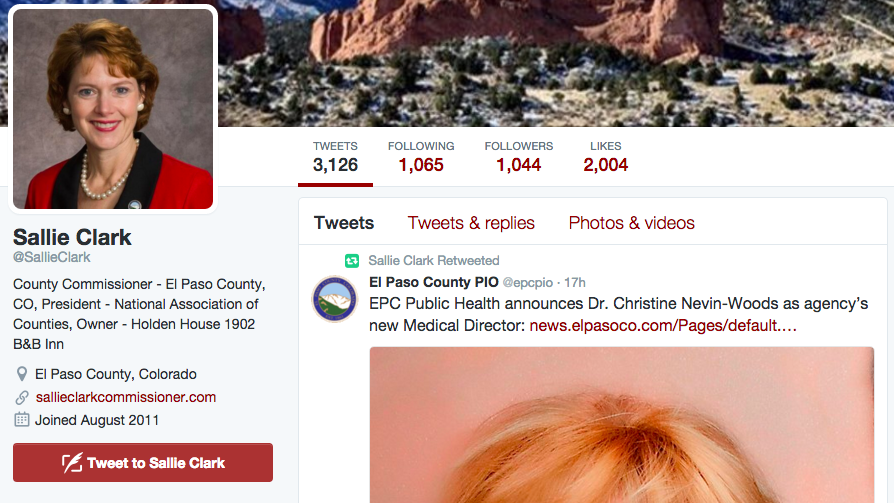 @minervatweet is another of my favorites. She keeps me posted on what's happening in New York City and she's an inspiring advocate for women in tech.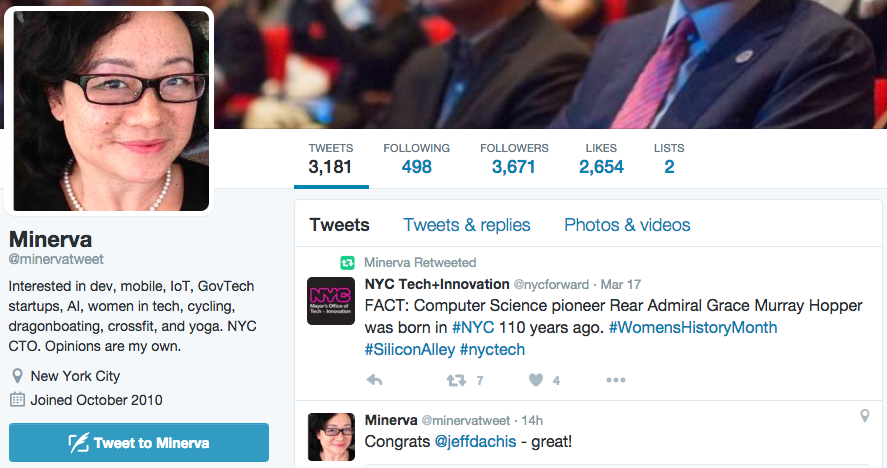 Whether you want to know the latest about government tech in Michigan or you're more interested in hearing how women are excelling in STEM fields, @jcycio has you covered.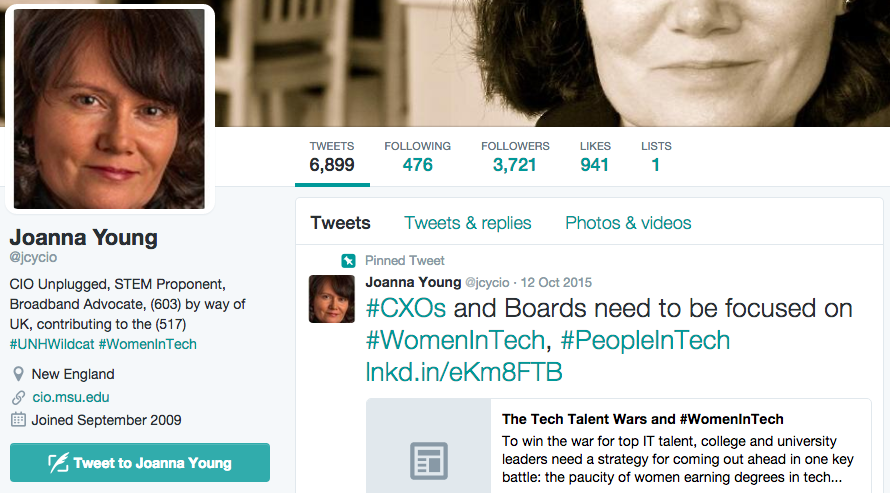 Similarly, @DetroitCIO Beth Niblock covers Detroit tech and female STEM innovations like none other.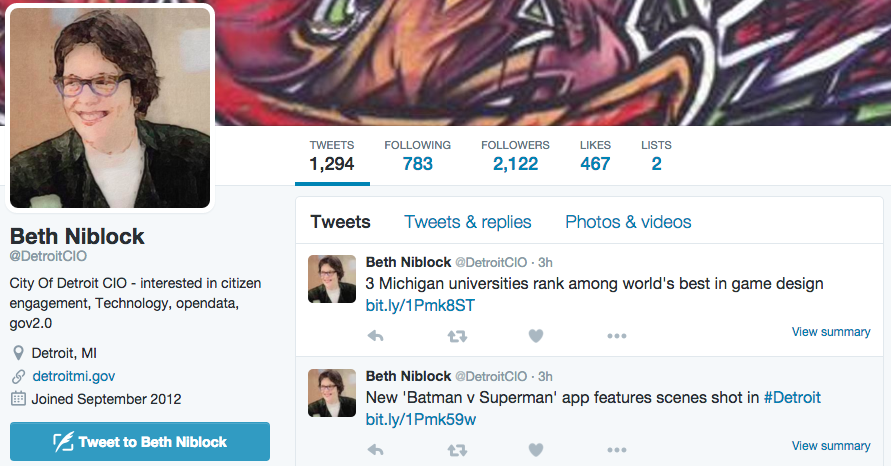 And if you're wondering what's happening in local public health, @BaigMehroz can you get a unique perspective from San Francisco.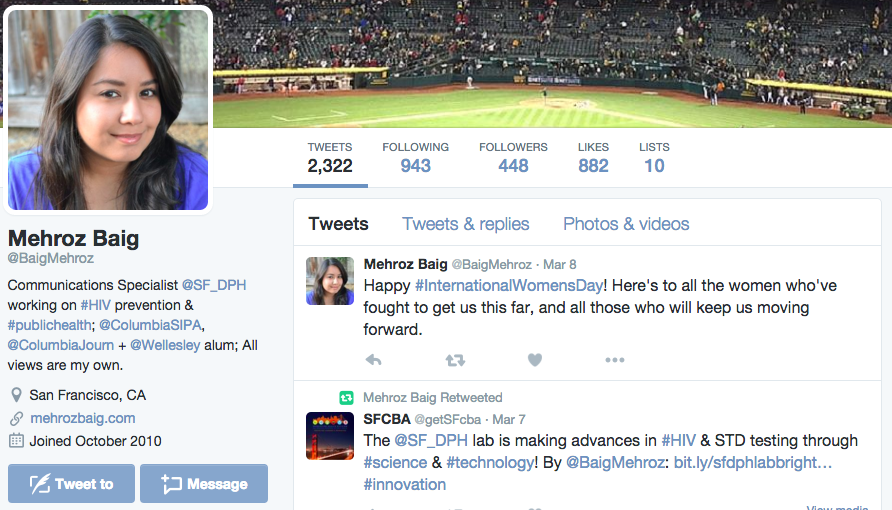 @IvyRTaylor shows what it's all about to be a public servant, constantly tweeting about all the awesome things her team is doing in San Antonio, TX.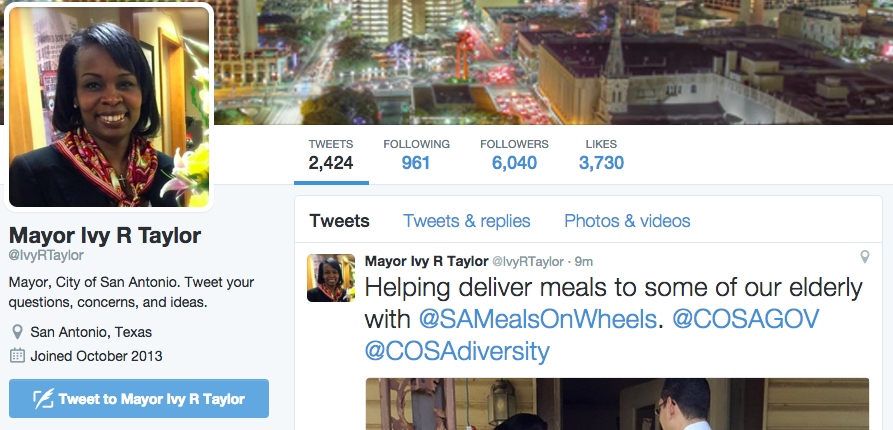 @loribush is the Cary Town Council At-Large Representative in North Carolina but she moonlights as a master tweeter about local innovation.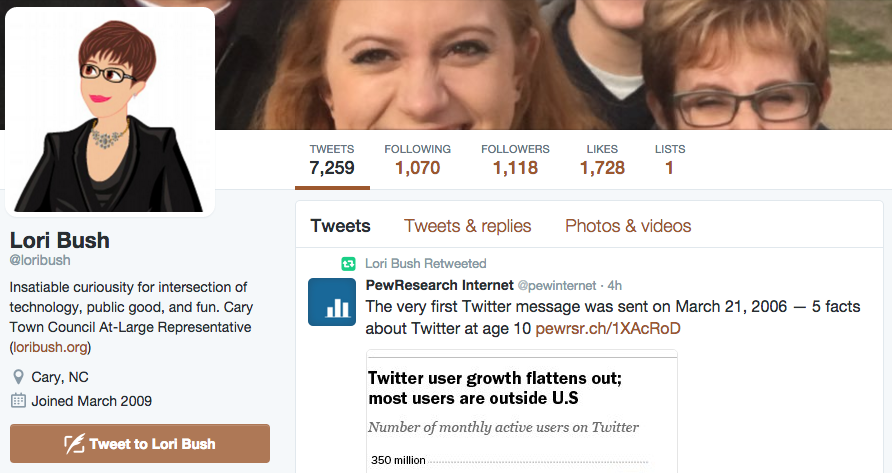 The first female governor of Rhode Island, @GinaRaimondo, is all about small state innovation with a big impact.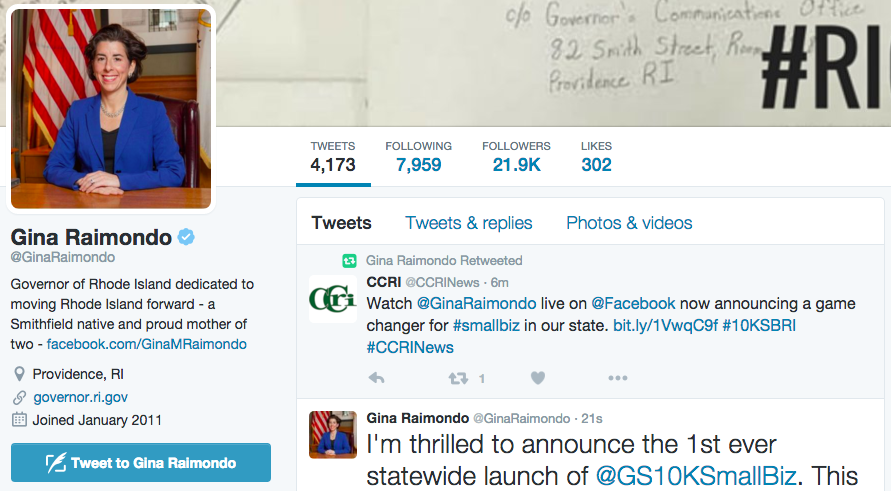 Despite her innumerable contributions to cites and localities, @pahlkadot isn't technically a govie. She founded and now runs Code for America. Nevertheless, she's an awesome person to follow for the latest in civic technology and innovation.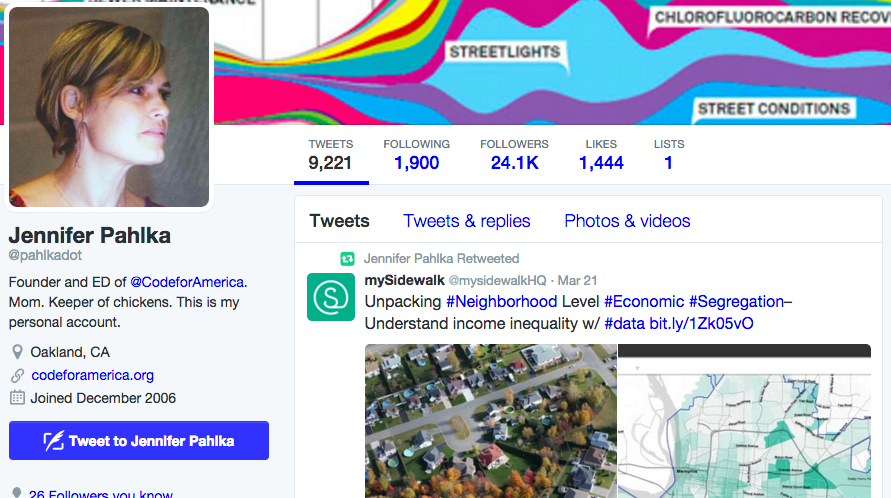 And finally, @WomenLeadingGov provides a broader range of coverage on issues impacting women across state and local government.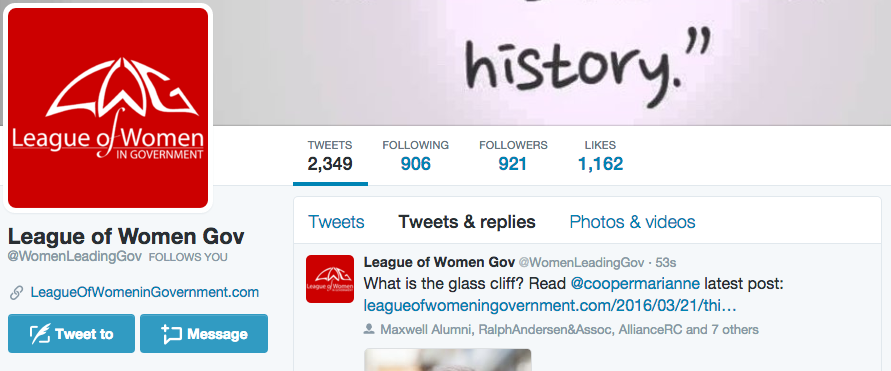 Do you have other great women in state and local government that you follow on Twitter? Let us know about them in the comments below!